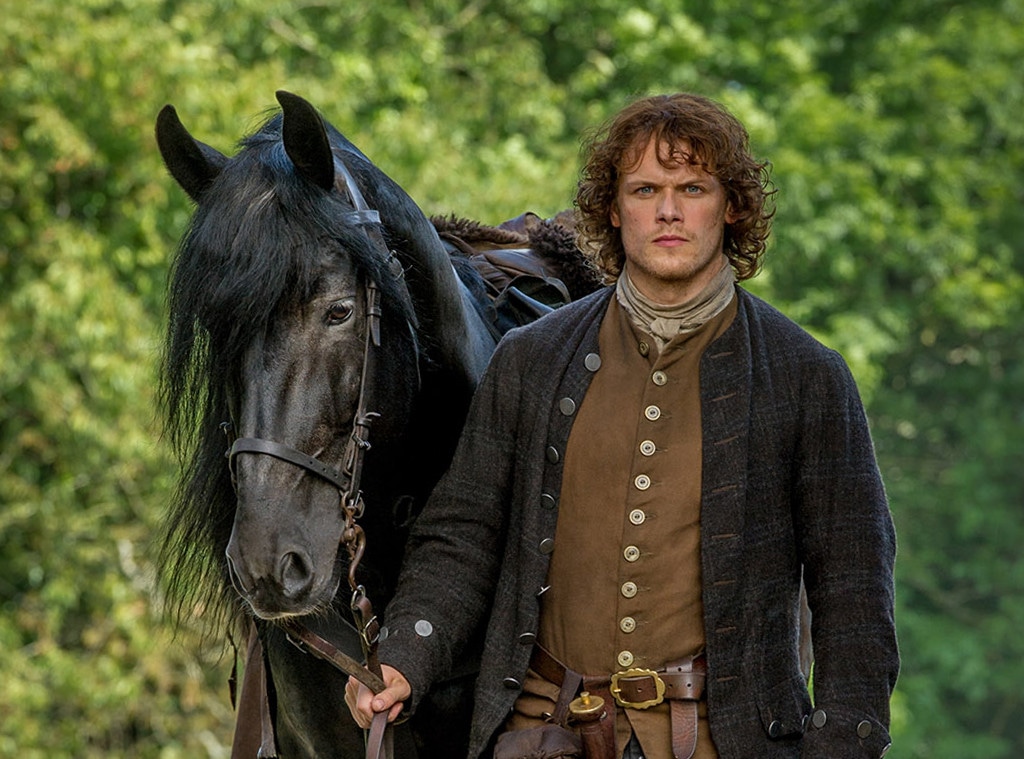 STARZ
Do you think Outlander's Jamie Fraser (Sam Heughan) is the perfect man? He may be a little old-fashioned, but he's actually quite modern for his time, and ugh, that face! That butt! He's totally perfect, right?
Well, hold on to your kilts, Outlander fans, because Heughan revealed during the 2015 Winter TCA Press Tour that when the Starz hit series returns for the second half of season one, Jamie won't be as perfect as everyone thinks. 
"In the second part of the season, he's finding his place in the world and finding new responsibilities and new relationships," Heughan told the room of reporters. "We start to see the stubborn part of his pride so he's less of this idealistic man and we start to see his failings, and his chinks in the armor."
One upcoming scene in particular will be very polarizing in how much fans—and Claire (Caitriona Balfe)—are willing to forgive when it comes to Jamie. It involves Jamie "teaching Claire a lesson" by spanking her, and both Balfe and Heughan promise that the traumatic experience will change their relationship for good.
"They both learn a lesson about their relationship," Heughan said. "That experience strengthens their relationship."
Balfe knows that the scene will be hard to watch for some viewers, but she urges everyone to view it through a historical lens.
"You have to look at it in the mindset of 1743," Balfe said. "In 1743, this was a very justified form of punishment a husband would met out. We choreographed [the scene] quite well and we tried to give it the respect it deserved. Claire finds it very hard to wrap her mind around it but what I loved about it is that we took time after it to, in their marriage, find a way to get past this and find a way for her to forgive him."
For those fans wondering (just like us!), how much of the books will season one cover?
"We did manage to the entire first book in the first season," Outlander executive producer Ronald D. Moore revealed. 
So no spoilers for non-book readers, but that means that the end of this season is going to get dark. Extremely dark. Don't say you haven't been warned!
The #droughtlander is almost over, as Outlander returns for the second half of the first season on April 4 at 9 p.m. on Starz.