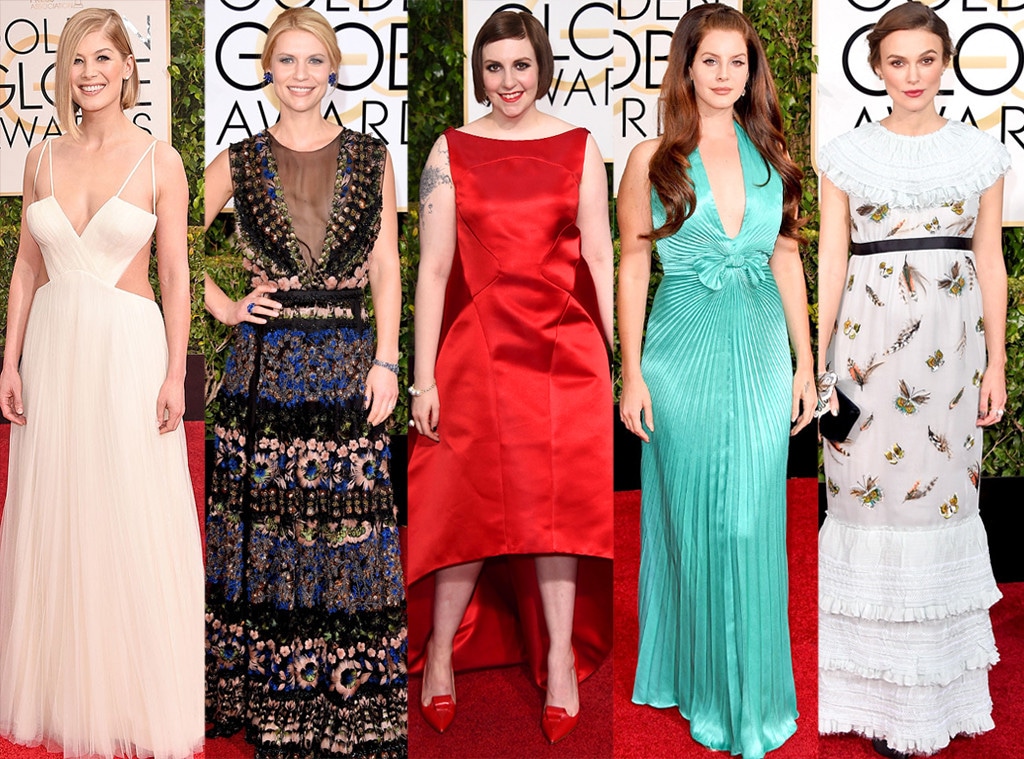 AP; Getty Images
It's about to get really ugly.
It's a sad occasion when Claire Danes lands on the worst dressed list, but alas, that day is upon us. The Homeland star's Valentino gown was heavily weighed down by jeweled embroidery galore, and overall the look edged into clunky territory. On the opposite end of the spectrum, Rosamund Pike's Vera Wang gown could've used one more fitting. She showed a lot of skin on her upper half— but hey, with a post-baby bod like that, why not show it off!
Surprise, surprise: Lena Dunham wound up worst dressed again, with a boxy, crimson Zac Posen gown responsible for her fashion faux pas. Lana Del Rey didn't do much better, donning a mint Travilla dress that might've doubled for costume from The Little Mermaid.
And the most disappointing look of the night goes to Keira Knightley, who wore her go-to Chanel. Instead of sharp and chic though, the gown look tired and drab with a heavy ruffled bodice and an awkward butterfly print (and bracelet) to match. Ugh.
Well folks, they can't all be best-dressed.