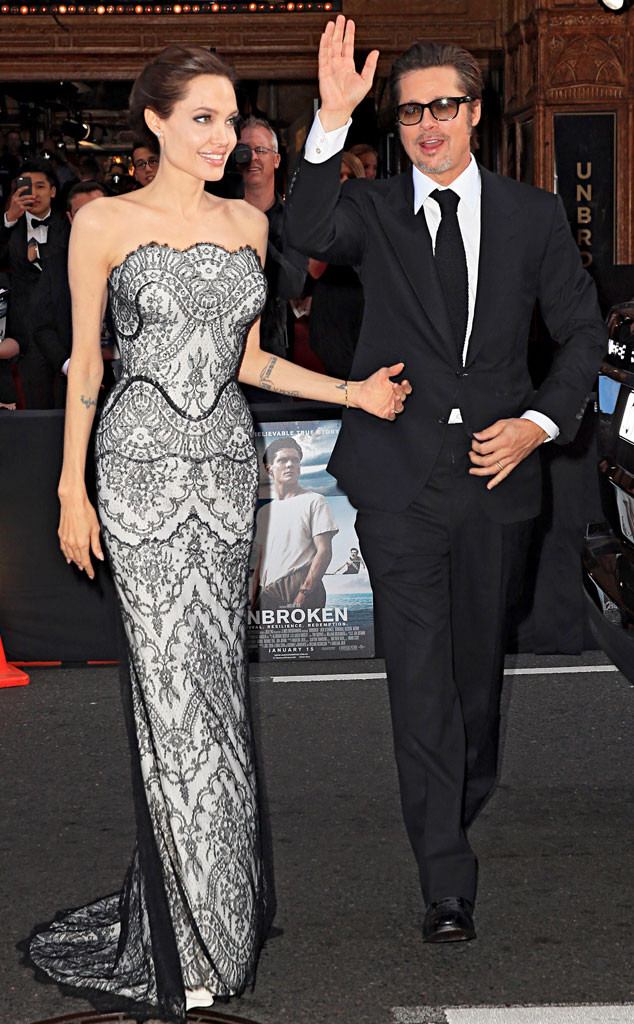 KHAP/GG/AKM-GSI
Angelina Jolie and Brad Pitt did what?!
According to a recent interview with the Italian magazine Io Donna, the award-winning star admitted that she and her husband were actually married before their secret nuptials on Aug. 23.
"Before the wedding in France with the kids, Brad and I were already married in California," she explained in the Jan. 10 edition of the Corriere della Sera via Us Weekly.
"As Americans, we couldn't marry legally in France."
The Unbroken director also shared how the wedding really went down, which presumably took place in California.
"One day I said to Brad, 'Let's meet up at 4:30 p.m.?' I called a justice of the peace and we signed the documents." And the rest, as they say, is history!