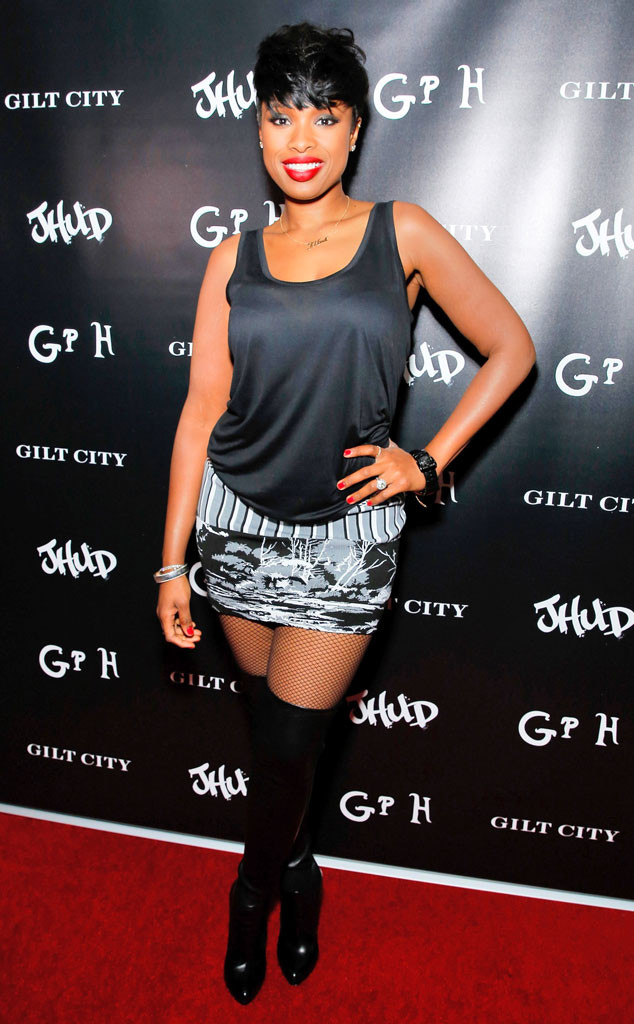 Cindy Ord/Getty Images for Gilt City
Jennifer Hudson, an Oscar and Grammy winner, is set to make her debut in a Broadway show, The Color Purple, and is following in the footsteps of two fellow former American Idol contestants—who both competed against her during the same year!
The 33-year-old, who came in seventh place during the third season of the show in 2004, will play Shug Avery in a revival of the musical that is set to premiere this fall and is co-produced by Oprah Winfrey, who starred in a 1985 film adaptation, organizers said in a statement to E! News on Friday.
The story is set between 1909 and 1949 in the American South. Hudson's character is a sultry blues singer who gets involved in a romantic relationship with main character Celie, an abused housewife, after previously serving as the woman's husband's mistress. The Color Purple also focuses on Celie's attempt to reunite with her sister, Nettie.
While several American Idol alumni have appeared on the Great White Way over the years, Hudson, an R&B singer, will be the third to star in a national production of The Color Purple and the second to perform in the Tony-winning musical on a Broadway stage. The show is based on Alice Walker's Pulitzer Prize-winning 1982 novel by the same name.
The Broadway musical debuted in 2005 and ran until 2008. During the final year of its run, American Idol season 3 winner Fantasia Barrino played Celie, which marked her Broadway debut. LaToya London, who came in fourth place on American Idol during Hudson and Barrino's season, played Nettie during a 2007 national tour of The Color Purple, which featured Destiny's Child singer Michelle Williams as Shug.