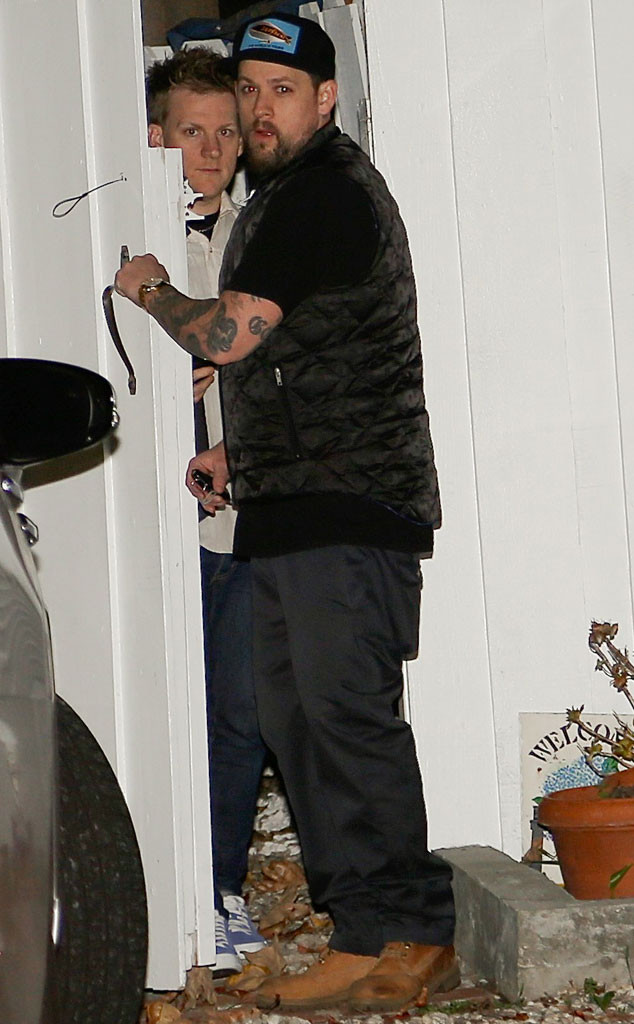 INFphoto.com
Joel Madden was spotted out and about in Los Angeles on Friday, marking the first time he's been seen since his twin brother, Benji Madden, married Cameron Diaz at her Beverly Hills home. Earlier it was believed that the photo was of newlywed Benji, however, the Madden brother in question is most definitely Joel.
E! News previously reported that the bride wore Marchesa on her special day and is already hoping to start a family with the Good Charlotte rocker!
Well, while we're keeping our eyes out for baby bumps, we'll just have to keep busy dreaming about what must have been an incredible wedding, no matter how 11th-hour it might have been.
According to an eyewitness, around 96 guests including Nicole Richie, Gwyneth Paltrow Drew Barrymore, Judd Apatow, Leslie Mann, Toni Collette and Lionel Richie arrived before the event began at 5 p.m.