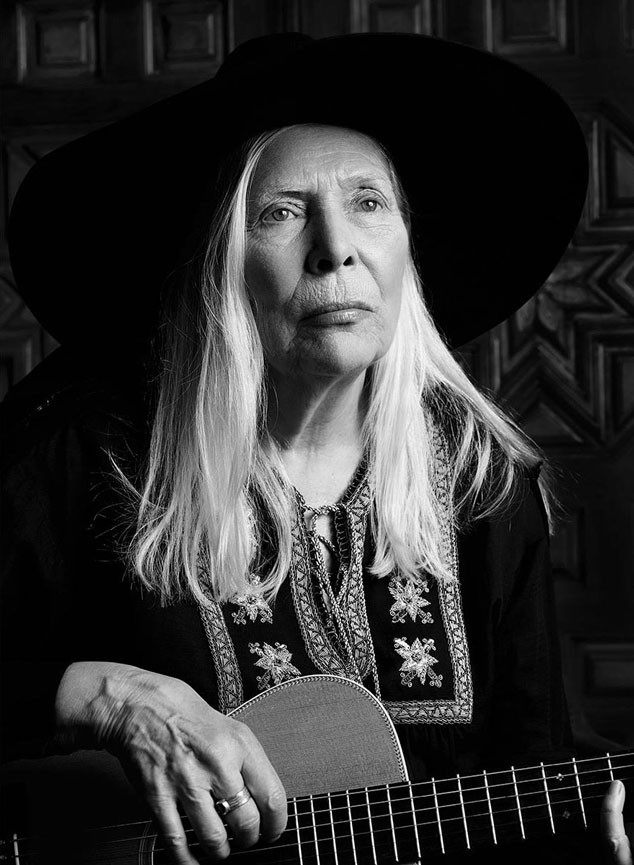 Hedi Slimane/Saint Laurent
First came Joan, then came Joni.
We're talking about cultural legends fronting major high fashion ads, of course. This week, Saint Laurent released photos of folk rock goddess Joni Mitchell posing with (or actually strumming, perhaps?) an acoustic guitar for the brand's latest campaign. The black-and-white photo shows Mitchell with long pale locks, a wide-brim hat and embroidered tunic from Saint Laurent's Folk collection. (Hard to make out, but the musician also wears a custom-made leather cape from the brand.)
Saint Laurent creative director Hedi Slimane shot the ads himself at Joni's private residence in Bel Air. It seems that the French designer has a penchant for rock icons: He's featured Courtney Love, Marianne Faithfull and Kim Gordon in previous campaigns.