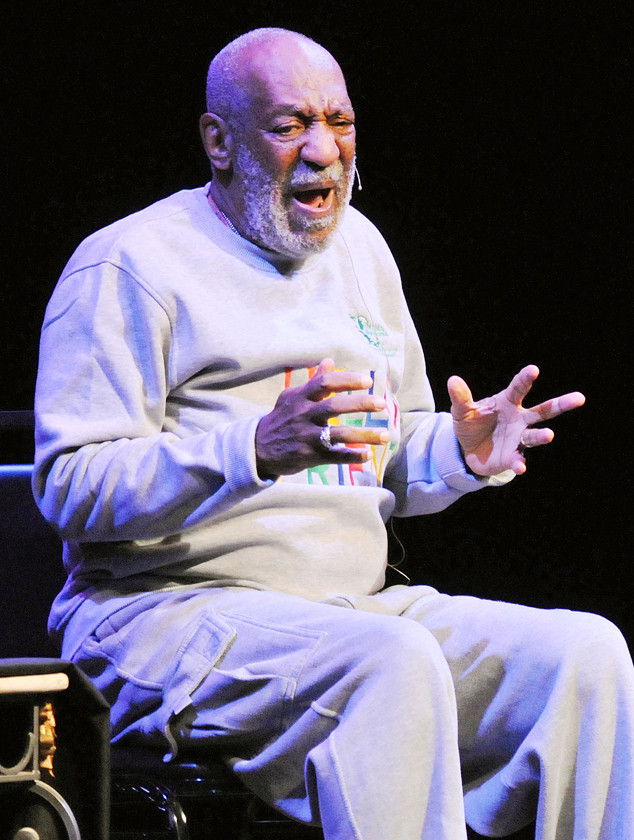 Gerardo Mora/Getty Images
Well, Bill Cosby seems to be doing OK, considering his current situation.
The comedian, who has been in the middle of a lot of controversy in recent months (as you probably know), reportedly poked fun at his ongoing sexual assault allegations during his stand-up routine in London, Ontario, tonight.
At one point during his Budweiser Gardens appearance, Cosby saw a woman exiting the front row and asked where she was going. She responded that she was going to grab a drink and asked if he'd like one (oh, that's nice).
Cosby reportedly replied, "I already have one," pointing to a bottle of water next to him on stage, and added, "You have to be careful about drinking around me."