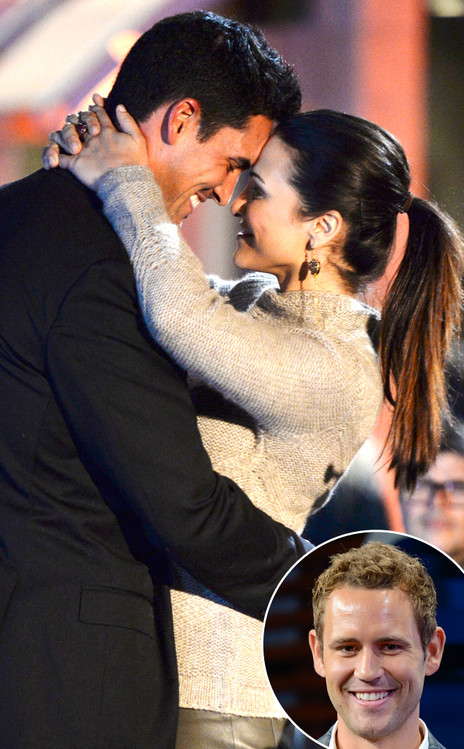 ABC/Geert Vanden Wijngaert, Noel Vasquez/Getty Images
Fans are still trying to cope with the sad news surrounding Andi Dorfman and Josh Murray, but there's also one other person that comes to mind when hearing of the engaged couple's split—Nick Viall.
When it came down to it, Murray and Viall were the last two men standing and vying for Andi's heart at the end of The Bachelorette last season, and things clearly didn't go in Nick's favor.
And now, like the rest of us, Viall has caught wind of the breakup news and—again, like the rest of us—was caught off-guard. "I was surprised. I feel for them. Heartbreak is tough for anyone, whether you're engaged or not. It stinks," Nick tells E! News.
He also makes it very clear that this in no way makes him feel vindicated.