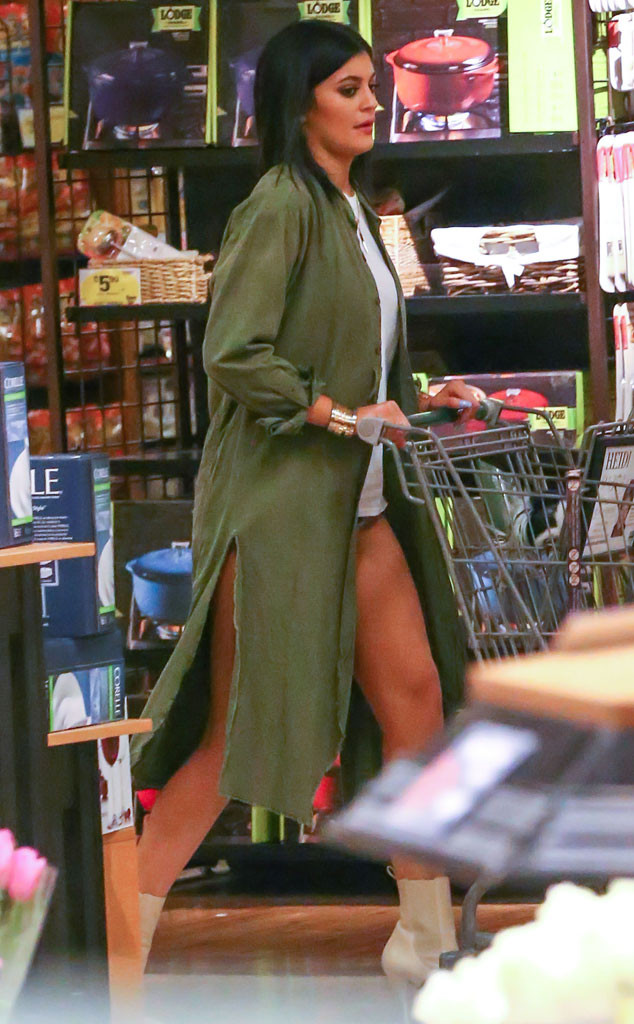 IXOLA/AKM-GSI
Don't worry, guys, Kylie Jenner is wearing bottoms, you just have to look really hard to see them.
While some may opt for a pair of sweats and a loose top for their grocery store runs (because why not be comfortable while buying some comfort food?), the 17-year-old brunette beauty has decided to go a different, more fashionable route.
Kylie was photographed grabbing some essentials at a Ralph's grocery store in Calabasas earlier today, wearing $1,200 Christian Louboutins heeled booties, very short Daisy Duke shorts and a trench coat. "Quick snack stop," Jenner captioned a photo of herself running the errand.
It's possible that Jenner was making a quick pit-stop before heading out to some type of event or hangout with friends—or maybe that's her supermarket wardrobe? Either way, she looks good.