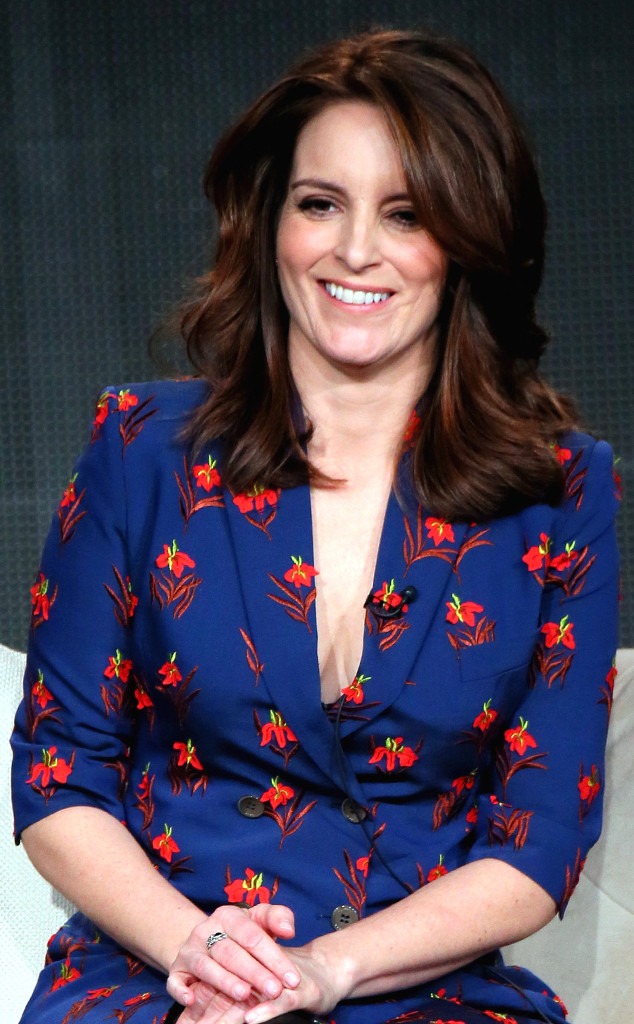 Mark Davis/Getty Images for Netflix
We know all good things must come to an end, but can't we hold on to Golden Globes hosts Amy Poehler and Tina Fey a little longer?
Apparently not.
The reigning TV comedy queens and  SNL-alum besties will host the Globes this Sunday for the third time, the final year of their contract, and Tina herself tells E! News that she has does not want to continue beyond this year.
"No, we're good," Fey says when asked if she would want to sign on for more hosting. "We've had so much fun doing it, but it's its own special moment in time that will end."
 The upside? She says it takes off the pressure, knowing this is definitely the final year.
"Listen, it's our last time!" Fey says with a laugh.  "What are they going to do, fire us?! Who cares!"
Tina  also jokes that everything is "so last-minute," and that she and Amy are just now starting to write the show. "I got into California [Tuesday] night and Amy and I are going to get together and start writing."
And while Fey also joked that she and Poehler have yet to pick out gowns, their pal Jane Krakowski tells a different story. "I just saw their dresses," she gushed. "I'm all about that girly stuff! You gotta do it. I think they will look amazing."
Tina Fey's FANTASTIC new comedy Unbreakable Kimmy Schmidt, starring Ellie Kemper, premieres March 6 and is our new obsession. So brace yourself for more scoop than you can handle on that in the coming weeks.
E!'s Golden Globes coverage starts on Jan. 11 at 4 p.m. ET / 1 p.m. PT with Countdown to the Red Carpet, followed by Live From the Red Carpet at 6 p.m. ET / 3 p.m. PT. E! Online's Livestream of the Red Carpet—hosted by Will Marfuggi and Kristin Dos Santos (me!) starts at 5:55 p.m. ET / 2:55 p.m. PT.