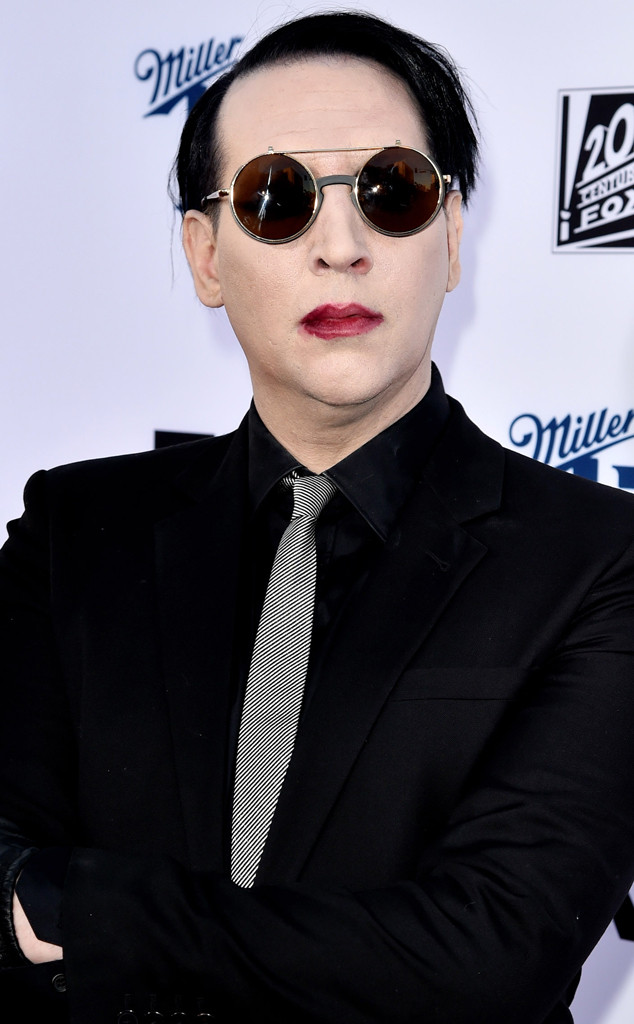 Kevin Winter/Getty Images
Marilyn Manson gave some insight into his personal life in a recent interview with Rolling Stone, and while we weren't exactly expecting picket fences and weekly trips to the farmers market, the singer's world is absolutely bizarre—to say the least.
Inside the mind of the 46-year-old performer is darker and infinitely quirkier than you ever imagined.
But don't just take our word for it, check out five of the strangest parts of his sit-down with the music mag here:
1. Brangelina's Décor: The Rolling Stone reporter noted that one of Manson's rooms includes "an old abortionist's chair that he once covered with a beaver rug given to him by Brad Pitt and Angelina Jolie." Manson even joked, "I call it Beaver Mountain and it's where I had sex with certain individuals that may or may not have resulted in my divorce. Don't fear the beaver."