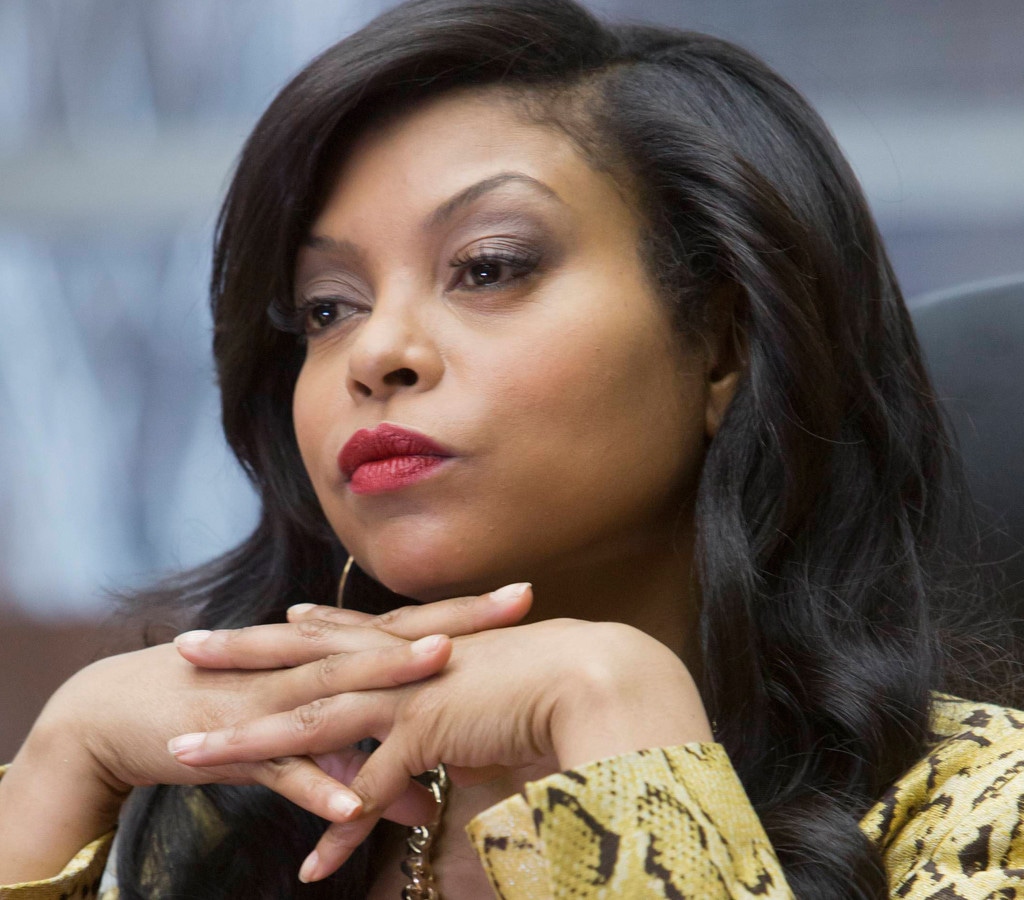 Chuck Hodes/FOX
After tonight's series premiere of Empire you will no longer think of "cookie" as a delicious treat. You will think of Cookie Lyon, Taraji P. Henson's ex-con, music mogul, and mother character from the new Fox series from Lee Daniels and Danny Strong.
"She's a lot of things," Henson told E! at the premiere of Empire. "She's very complicated and complex. She challenges me and I like that, I really do… I remember picking up the script and it scared the bejesus out of me. I was scared of Cookie. I was like, 'Oh we're going to piss off so many people.' But isn't that what art is supposed to do?"
Watch:
Was Taraji P. Henson Afraid to Take on "Empire"?
To say Cookie is a lot of things, well, that may be an understatement. The character has been in prison for 17 years. Viewers will see her get out from behind bars, flashbacks to her life before the slammer and what she was like incarcerated. And that's just in the first episode. When she gets out of prison, she goes to see her now-grown sons. And then there's her ex-husband, Lucious Lyon (Terrence Howard). Henson told us when she read the script she immediately pictured her Hustle and Flow costar.
"I could hear the words coming out of his mouth. I just thought we'd make an incredible power team because of the level of trust and respect that we have for each other," she said. "We challenge each other—it's just a safe to play and create."
Think of Empire as a hip-hop Dynasty for the 2015 crowd. It's like nothing you've ever seen on TV, according to Henson.
"It's the must-watch because you haven't seen anything like this on primetime network television. We're pushing envelopes, we're ruffling feathers. We're going to make a lot of people mad, but that's what art is supposed to do…make you emotional so you get up and do something," she said.
Besides her take no prisoners attitude—pun intended—you'll be talking about Cookie's fashion. Henson confessed to having "a lot of say" in what her character wears.
"They've given me a lot of leeway. I love dressing up, as you can see, I love to play. I'm a girlie girl, so it's a perfect role," she said. "What I love about Cookie is that when she first gets out of jail, she's sort of dated. She's been in there for 17 years, it takes her a minute. You'll get to see her grow, not only in her art, but also in her style."
In addition to Henson and Howard, the cast of Empire also includes Jussie Smollett, Trai Byers, Bryshere Y. Gray, Grace Gealey, Malik Yoba, Kaitlin Doubleday and Gabourey Sidibe.
"I couldn't imagine anyone else playing any of the characters. The cast is just brilliant. It doesn't feel like work…I look forward to seeing all of them."
Empire premieres tonight, Wednesday, Jan. 7, at 9 p.m. on Fox.
—Reporting by Lori Parker