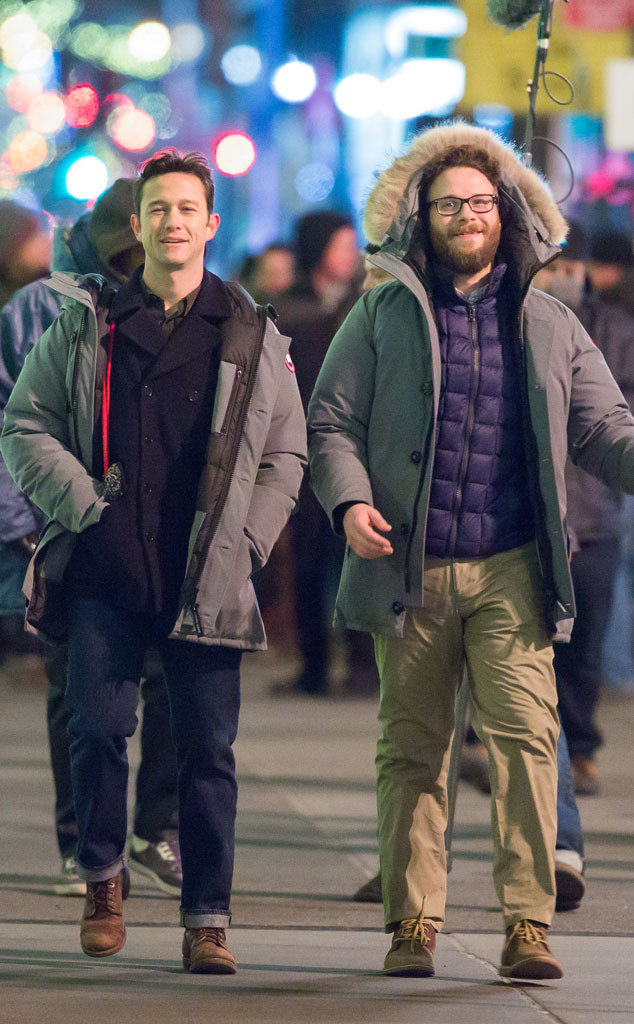 Allan Bregg/Splash News
Joseph Gordon-Levitt is back at it, but with one small change—he's a married man!
The 500 Days of Summer actor began filming his new movie with Seth Rogen in Rockefeller Center Monday, and by the looks of it, married life suits him! Starring in Untitled Christmas Eve Project, JGL, 33, and Rogen, 32, were joined by co-star Anthony Mackie for their scenes in the New York City tourist hot spot.
The Jonathan Levine-directed comedy, which also stars Lizzy Caplan, follows three lifelong best friends as they try to find the most epic Christmas party because their yearly reunion might be ending.
Although JGL married secretly to his girlfriend, Tasha McCauley, on Dec. 20 in an intimate ceremony at their home, we're sure that their celebrating hasn't ended just yet. The 50/50 star has always remained very quiet about his personal life, but did mention the possibility of someone back in 2013 while interviewing on the Howard Stern Show.