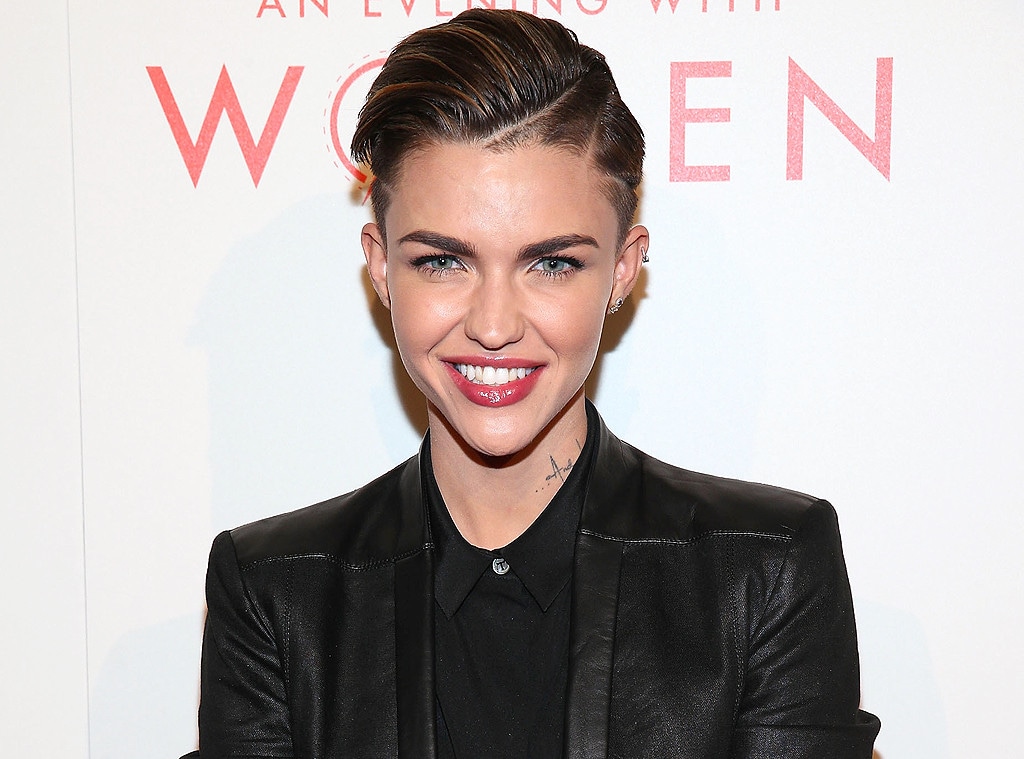 Imeh Akpanudosen/Getty Images
The halls of Litchfield prison are about to get a whole lot steamier.
Netflix has just cast a major role for the upcoming third season of Orange Is the New Black, and not only is the new cast member hot as hell, she's also going to be a romantic rival for not one but two of the main characters!
Australian model/DJ/actress Ruby Rose will play a new Litchfield inmate named Stella Carlin...and her insanely good looks are going to catch the eye of more than one fellow inmate.
Stella's "sarcastic sense of humor and captivating looks quickly draw the attention of some of Litchfield's inmates."
Rose broke the news of her casting herself in an interview in the latest issue of Elle Magazine.
"Grab yourself a copy of U.S ELLE MAGAZINE and read about my new role on a small unheard of series called Orange Is The New Black (insert sarcasm)," Rose posted to Facebook. "Haha I am very excited and honored to be named one of the Magazines fresh faces on TV to watch in 2015."
The article goes on to reveal that Rose will play a "lust object of both Piper [Taylor Schilling] and Alex [Laura Prepon]."
Other details about the new season are scarce, but we do know a few things: Lori Petty, aka Piper's plane seatmate who kept vasaline in her ear, will have a larger role in season three, Fringe's Blair Brown will appear, comedian Mike Birbiglia has a role and Mary Steenburgen will play Pornstache's (Pablo Schreiber) mother.
Netflix didn't immediately respond to a request for comment.