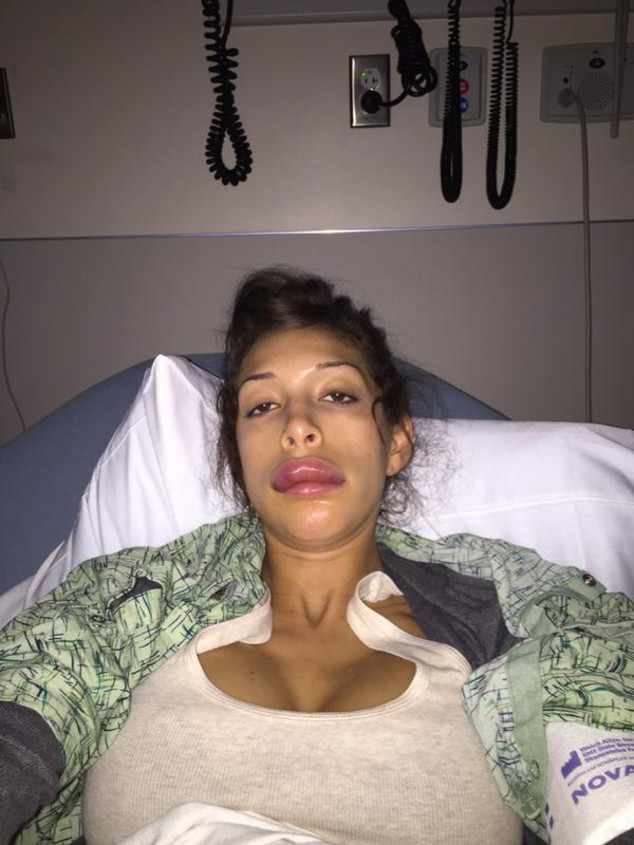 Twitter
This is not a drill, you guys. This is real life.
Former Teen Mom star Farrah Abraham took to Twitter today to share some absolutely shocking photos with her followers after revealing that she was victim of a botched lip injection. Seriously, it's so bad.
Farrah is no stranger to getting work done, but it seems clear that what was supposed to be a less invasive procedure than some of her previous work went horribly wrong. And surprisingly, the 23-year-old seemed to be taking the unfortunate outcome in stride.
Posting a side and front view of her face and enlarged upper lip, Abraham (who never mentioned where she got the procedure done) wrote, "Girlfriends don't say I didn't warn ya ! #BOTCHED California #ER #fixit"