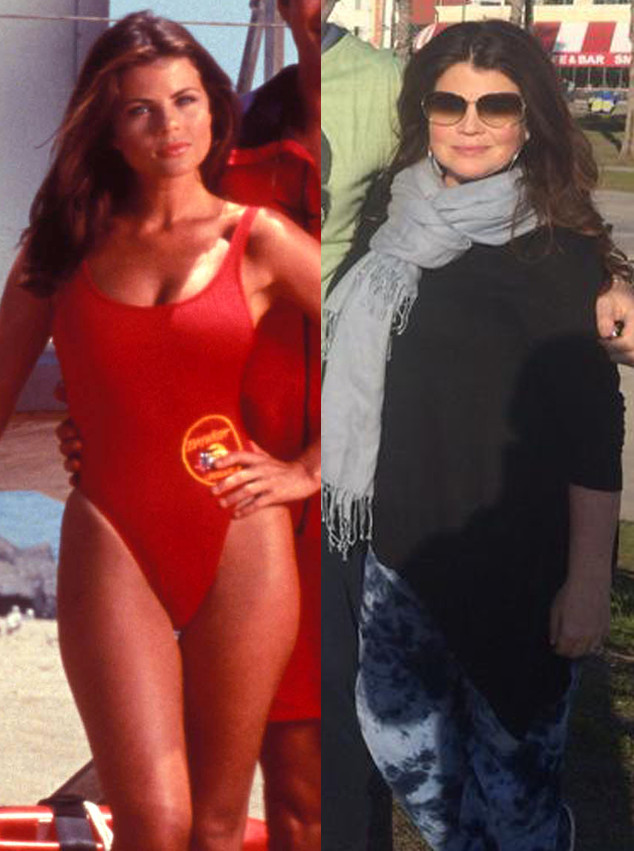 Twitter; NBC
Yasmine Bleeth, the iconic Baywatch star who seemingly disappeared from the public eye, has emerged—on the beach!
Soap opera actress Eileen Davidson spent her New Year's Day walking around Venice Beach with her husband, but it wasn't just a romantic stroll for two. Bleeth and her husband, Paul Cerrito, joined the couple on their boardwalk outing. Although we're used to seeing her in the famous red swimsuit, it appears that the 46-year-old actress has traded in her one-piece for some sweats.
Davidson tweeted their couples' jaunt, and even included a picture of the four of them celebrating the holiday.
"Walking the Venice beach boardwalk with Yasmine Bleeth and our hubbies!" she posted.
But the foursome wasn't alone for long. They were joined by a large group of people just before heading into the ocean (we're assuming), but the Real Housewives of Beverly Hills star made sure to document the moment with a tweet, too.