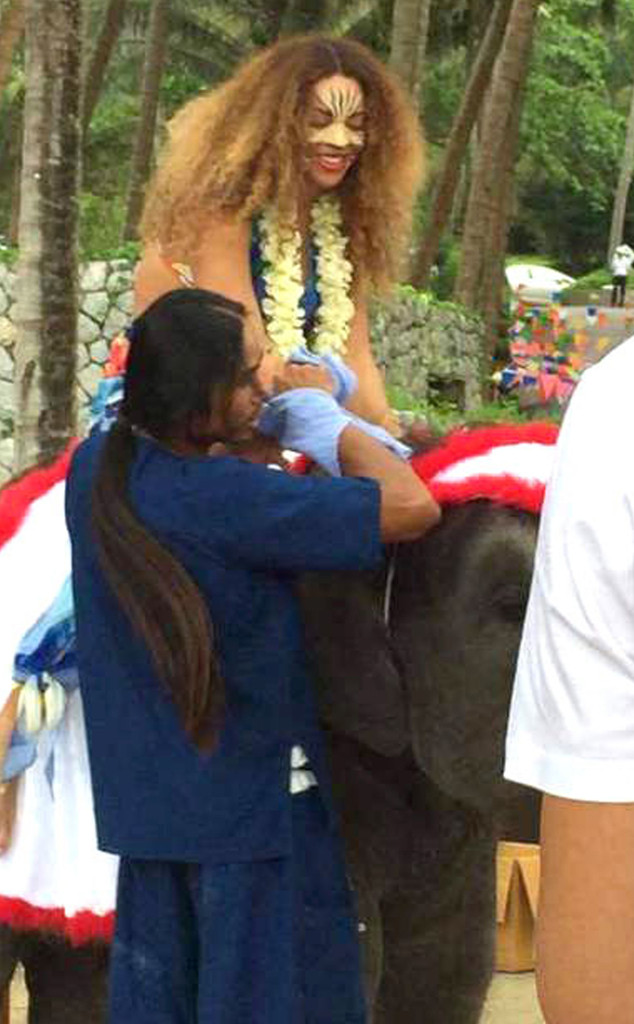 FAMEFLYNET PICTURES
Beyoncé and Blue Ivy are under fire after photos surfaced online of the mother-daughter duo playing with a baby tiger.
It turns out that the entire Carter family spent the holidays in Thailand before the New Year and one of their exciting activities was getting the chance to bottle-feed a little four-legged furry friend!
In the snaps, Bey and Blue are seen smiling and petting the wildlife while Jay-Z looks on and even takes photos of the occasion.
And while the meet-and-greet seems innocent enough, World Animal Protection wildlife expert Dr. Jan Schmidt-Burbach is less than pleased about it.
"A tiger is not a plaything. Their health and well-being should not be sacrificed for a photo opportunity. When you look behind the scenes, vacation snaps like these support an industry that relies on animal cruelty."