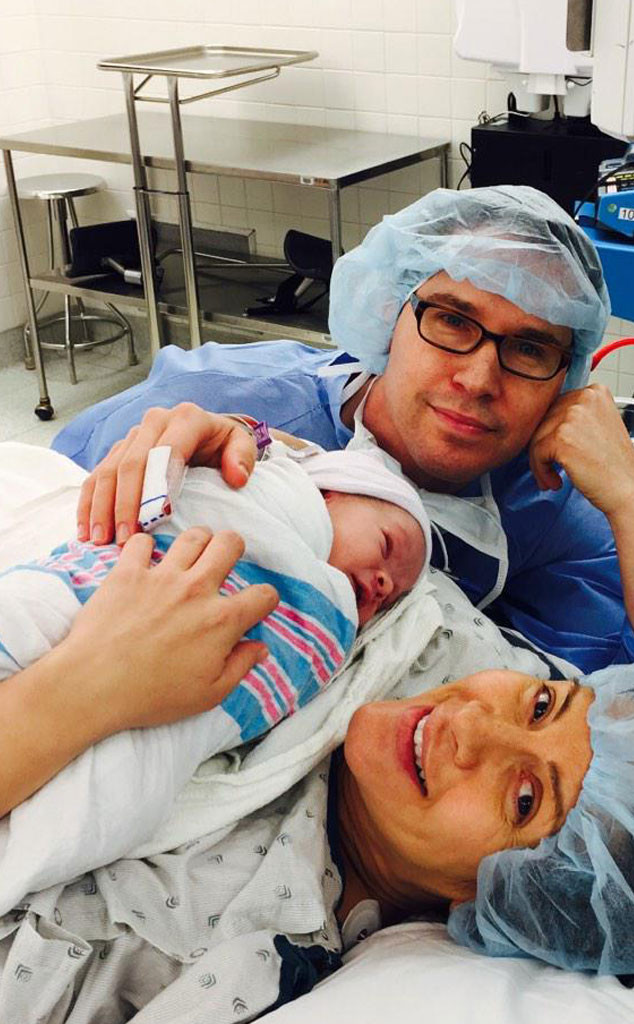 Twitter
X-xtMen director Bryan Singer and actress Michelle Clunie have welcome their first child together!
Both tweeted the happy news and included a picture from the delivery room with their new baby boy, whom they named Dashiell Julius William Clunie-Singer. That's definitely a mouthful!
"Michelle Clunie and I would like to welcome our beautiful son Dashiell Julius William Clunie~Singer into the world :)," he wrote.
Isn't little Dashiell so adorable?!
Singer, 49, and the Queer as Folk star, 44, have been best friends for 25 years, and exclusively confirmed to E! News in October that they were expecting a bundle of joy.
"Mother and father are both very excited about the upcoming birth and look forward to co-parenting the child together," Singer's rep said in a statement. "The pair have been planning this baby for years and have been trying for the last two."