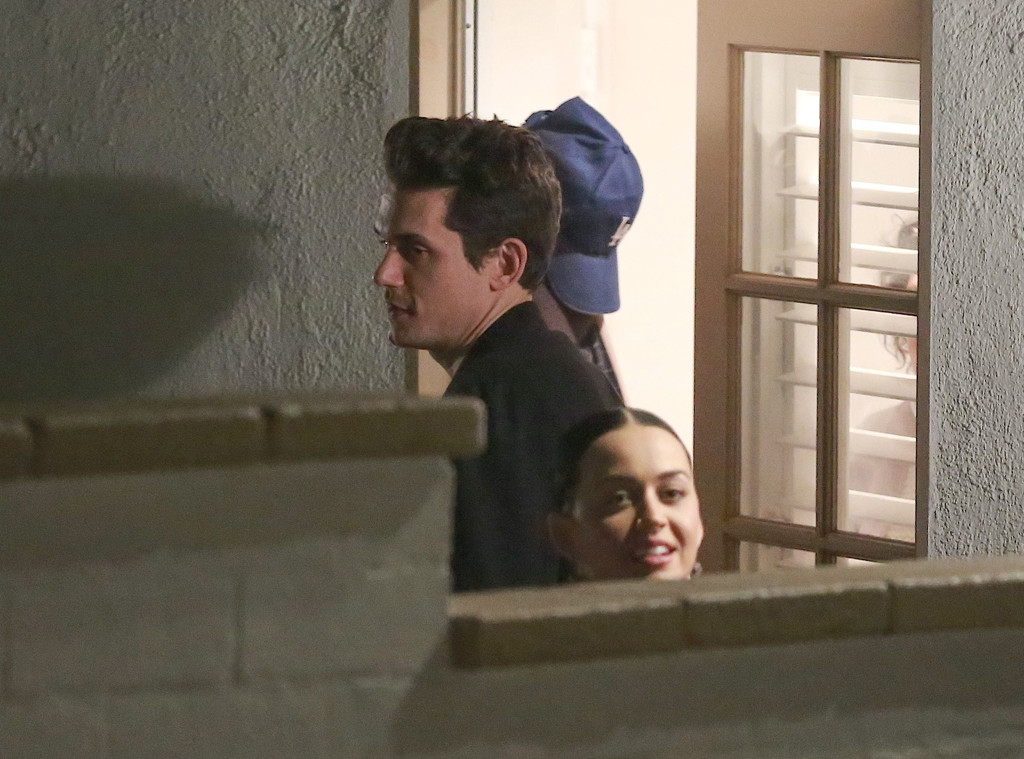 Walter Blanco/AKM-GSI
Well, isn't this a blast from the past?!
Apparently, there's no bad blood between exes Katy Perry and John Mayer, because E! News learns that the former couple reunited over the weekend. The two celebs were spotted out and about together when they attended a casual dinner party at a friend's dinner on Saturday.
According to a source, the two seemed pretty mellow, relaxed and super friendly with each other. And while we're a fan of friendly celeb exes, we can't help but wonder what happened to Katy's recent rumored boyfriend Diplo?!
Did things fizzle with the DJ? Is Katy rekindling her romance with Mayer? What's going on?!
Well, a source close to Perry and Diplo tells E! News that as of New Year's, "they are still a couple and very much all about each other."
Katy and Mayer called it quits back in February, and the "Part of Me" singer spoke out about her failed relationships in the October 2014 issue of Harper's Bazaar.
"What I've learned is that if you don't have the foundation of self-love first, you really have nowhere to pull love from to give it away," the 29-year-old pop star told the mag. "I had to learn about taking care of myself before I could take care of others. I want to mommy everyone. I want to take care of them. I want to save them, and I forget myself in the meantime. I learned that through therapy."
Characterizing herself as "open," Perry said she has "less time for bulls--t" as she approaches her 30s. Aside from honesty, what else is she hoping to find in a partner?
"I look for the same characteristics: a sense of humor—someone who makes me laugh off the charts—someone who is sensitive, someone who loves and understands music, and who is really smart," she said. "A lot of times I've ended up with people who have been intimidated by me, unfortunately. They say they're not, but it comes out in the long run. They're threatened, or there's resentment because they don't know how to handle it."
—Reporting by Michelle Falls and Baker Machado