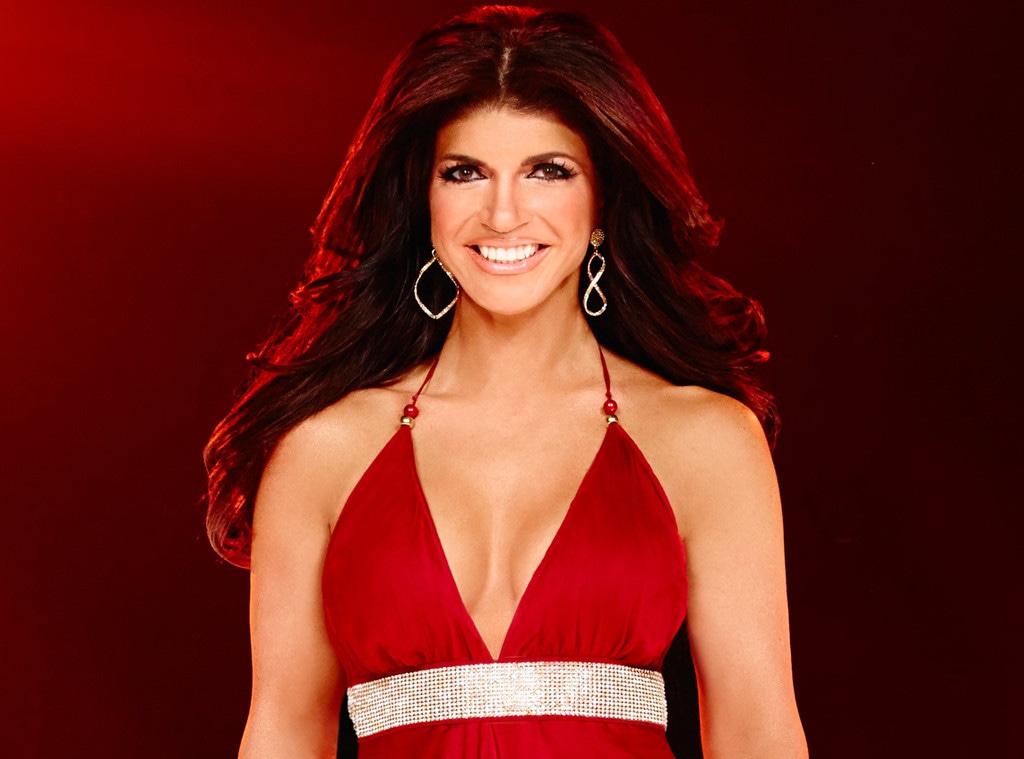 Alex Martinez/Bravo
Teresa Giudice began her federal prison sentence Monday.
The married mother of four, who rose to fame via Bravo's The Real Housewives of New Jersey in 2009, left her Montville Township mansion shortly after midnight in the back seat of a black SUV driven by her lawyer, James J. Leonard Jr. The 42-year-old reality star surrendered just before 3 a.m., seven hours ahead of her scheduled intake. "She was ready," her lawyer said in a statement to NJ Advance Media. "Teresa is a very strong woman. She won't have any problems in there." According to Leonard, Teresa's early surrender was negotiated with prison officials over several phone calls on New Year's Eve. "When we arrived at Danbury, everyone we encountered was extremely courteous and respectful," he shared.
Leonard also told ABC News, "I think she was anxious to get in, get this thing started, get it behind her, and get back to her family. Her four girls are her primary focus."
She is at Federal Correctional Institution in Danbury, Conn. It's the same minimum-security prison camp that once housed musician Lauryn Hill and heiress Leona Helmsley, both of whom served time for tax evasion. It also inspired the Netflix series Orange Is the New Black, based on Piper Kerman's memoir.
Teresa was told she should be "friendly but guarded" at the prison, and to savor moments with her family, Leonard said. "They told her to keep her head up, that she would make it through," he explained. Teresa did not release a statement prior to her surrender. However, her daughter Gia Giudice tweeted a message at 10:41 p.m. EST Sunday, just as her mom's lawyer arrived: "support system is unreal #soblessed."
ROBERT SCIARRINO/NJ Advance Media /Landov
Upon completion of her 15-month sentence, Teresa's husband of 15 years, Joe Giudice, 42, will serve 41 months in prison. Joe then faces the possibility of deportation, as the native Italian is not a U.S. citizen.
The Giudices filed for bankruptcy in October 2009. Nearly four years later, in a 39-count indictment, the Bravolebrities were charged with conspiracy to commit mail fraud and wire fraud, bank fraud, making false statements on loan applications and bankruptcy fraud. In November 2013, the Giudices were indicted on an additional two fraud charges. They pleaded guilty to financial fraud in March 2014, and while in court, the couple admitted hiding assets from bankruptcy creditors and submitting false loan applications to obtain about $5 million in mortgages and construction loans. Joe also pleaded guilty to failing to pay taxes. The Giudices were sentenced in October 2014.
A federal judge staggered the sentences in deference to the couple's daughters: Gia Giudice, 13, Gabriela Giudice, 10, Milania Giudice, 8, and Audriana Giudice, 5.
ROBERT SCIARRINO/NJ Advance Media /Landov
The Giudice family's Montville mansion is on the market. It is currently listed for $3.9 million.
When The Real Housewives of New Jersey returned for its sixth season in July, Teresa assured E! News that she wouldn't make the same mistakes again.
"Life's a learning lesson," she said. "I feel every day you grow and learn something new."
(E! and Bravo are both part of the NBCUniversal family.)