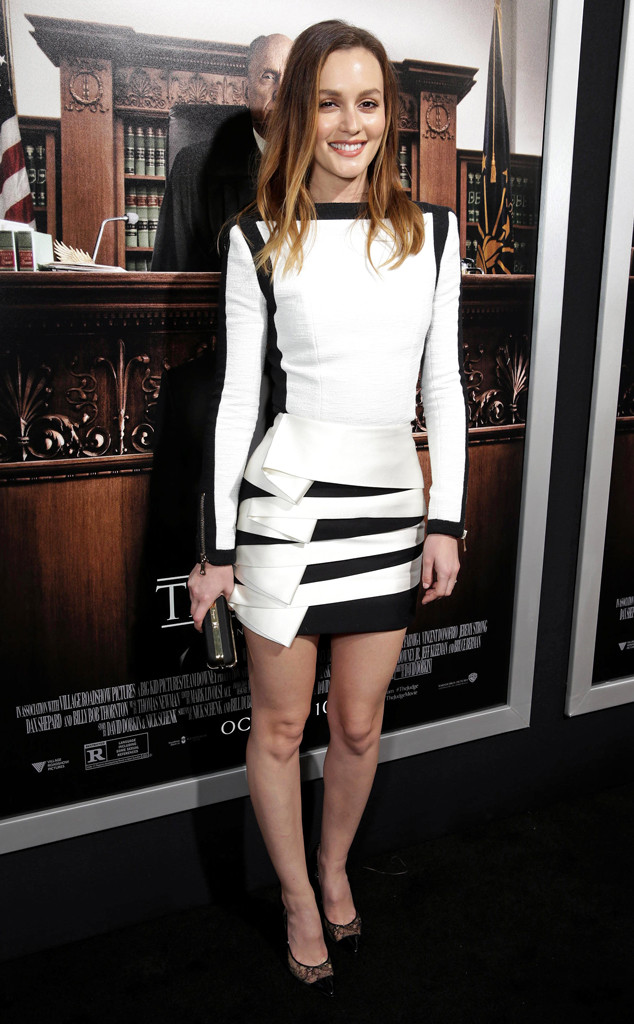 Eric Charbonneau/Invision for Warner Bros./AP Images
Wonder if Leighton Meester read Kaley Cuoco-Sweeting's Redbook interview?
The former Gossip Girl star is no stranger to the topic of feminism—after all, she wrote an op-ed piece for The Huffington Post over the summer titled "I'm Not a Tart: The Feminist Subtext of Steinbeck's Of Mice and Men."
So when asked whether or not she considers herself a feminist during a recent interview with radio station B-93.7's Broadway's Electric Barnyard, Meester didn't skip a breath before responding, "Yeah, it shouldn't be some sort of sensational news item," and added, "It's something that I think all people should say about themselves."
Cuoco-Sweeting's recent interview was never brought up to Meester, but it definitely popped into our minds given the subject matter.