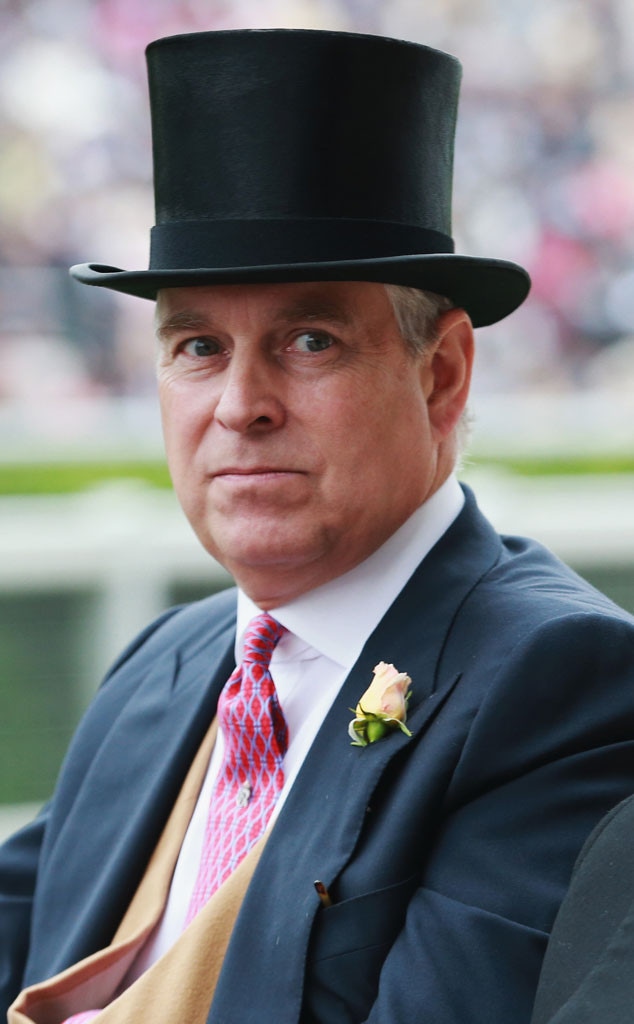 Chris Jackson/Getty Images
A new year, a new scandal for the royal family?
Prince Andrew, Queen Elizabeth II's second-eldest son, has been mentioned in a lawsuit filed in Florida by a woman who alleges that a banker forced her to have sex with a number of his rich and powerful friends, including the royal, between 1999 and 2002.
Buckingham Palace has denied Andrew's involvement as claimed, releasing the following statement Friday to The Guardian and others: "This relates to long-running and ongoing civil proceedings in the United States to which the Duke of York is not a party. As such we would not comment in detail. However, for the avoidance of doubt, any suggestion of impropriety with underage minors is categorically untrue."
Famed attorney and Harvard law professor Alan Dershowitz, who is also named in the suit as a participant in the so-called sex ring unequivocally denied the allegations, telling The Guardian, "There is no more strenuous denial than the one I am giving. I never met her. I don't know her. I have never had sex with an underage person. This person has made this up out of cloth, maliciously and knowingly in order to extort money from Mr Epstein."
The lawsuit in question was first filed in 2008 but new paperwork filed this week sucked Prince Andrew, Dershowitz and others into the fray. At the center of the allegations is investment banker Jeffrey Epstein, who spent 13 months in prison after pleading to soliciting prostitutes in 2008, having cut a deal while being investigated for alleged sexual activity with underage girls at his Palm Beach, Fla., home. 
Prince Andrew remained friends with Epstein following his release from prison in 2009, a connection that has reportedly not sat with with the Duke of York's family. Vanity Fair reported in 2011, meanwhile, that Andrew had denied ever attending any of the wild parties at Epstein's house where illegal activity allegedly occurred.
Andrew is also the ex-husband of Sarah Ferguson, the Duke and Duchess of York having divorce in 1996 after 10 years of marriage.
Per Britain's Sky News, the motion filed this week alleges that "Epstein instructed Jane Doe #3 [the plaintiff] that she was to give the Prince whatever he demanded and required Jane Doe #3 to report back to him on the details of the sexual abuse."