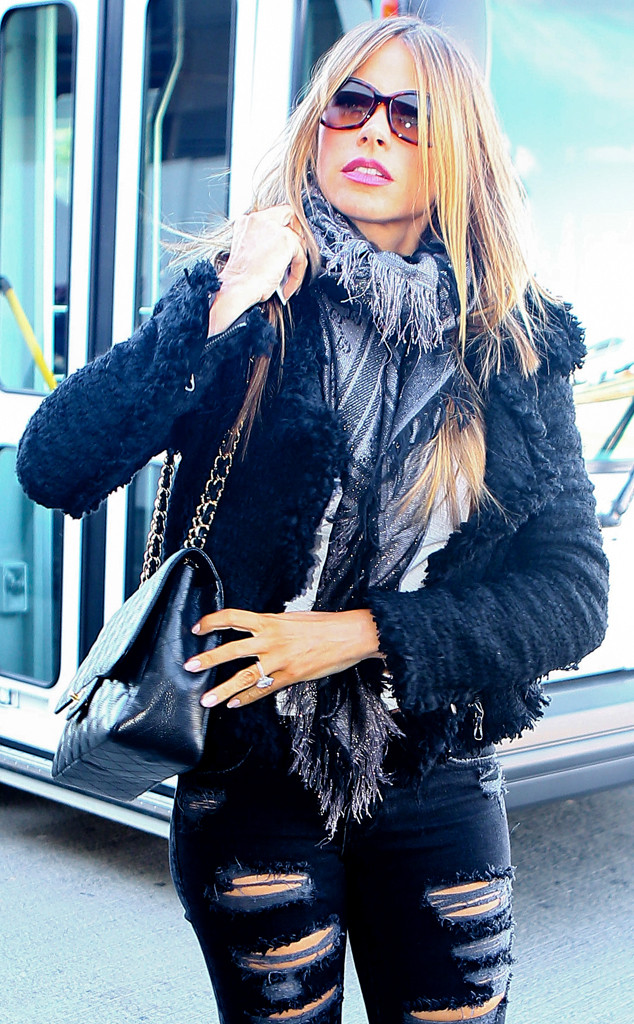 CMaidana/AKM-GSI
We know some of you are still super pissed that Sofia Vergara and Joe Manganiello are engaged, but you-know-what happens, guys, and you just gotta accept it and move on.
So, sulk if you must, but we're going to use this time wisely and do something important with our lives—like stare at that huge diamond ring he gave her. Sigh.
E! News exclusively reported Monday that the True Blood hunk popped the question to Sofía, his girlfriend of six months, on Christmas Eve at sunset. "I've never seen two people so truly in love," said a source of the engaged couple. "The way they talk to each other, touch each other. It's incredible."
And he did an amazing job when it came to choosing the perfect sparkler for his ladylove, so let's just admire the gorgeous ring from all angles, yes? Yes.