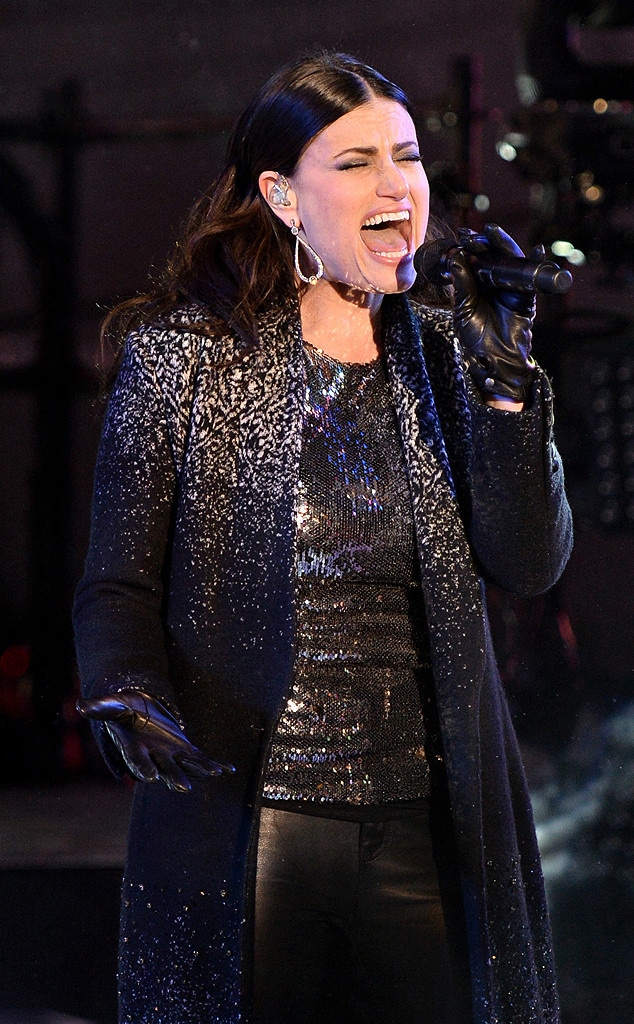 Mike Coppola/DCNYRE2015/Getty Images for dcp
Oops. Did Idina Menzel just sing "Let It Go" one too many times?
Surely the star and the Frozen faithful will just brush this off as one of the perils of performing live in frigid temperatures, but toasty Twitter users sitting on their high couch horses at home weren't willing to let her botched high note during Dick Clark's New Year's Rockin' Eve With Ryan Seacrest 2015 go quite so easily.
And viewers were so distressed, many of them resorted to using Menzel's inadvertent alter ego in their 140-character-or-less missives...
"I'm just going to pretend that was Idina's alter ego Adele Dazeem performing...." tweeted one disappointed fan. 
"Adele Dazeem just butchered 'Let It Go' in Times Square--too bad they couldn't book Idina Menzel #nye," wrote another.
Of course, not everyone was so quick to judge, with Heather R. Powell tweeting, "Idina sounded phenomenal up until that last high note, but FFS, it's 20 degrees out and she's singing live. Kudos, Adele Dazeem!"
But the hits kept on coming: