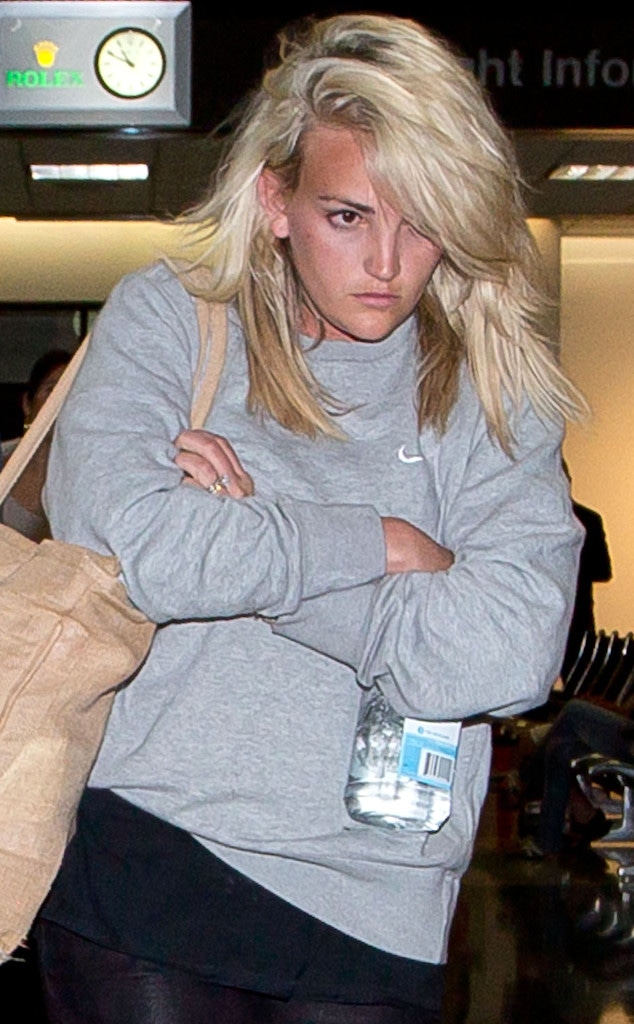 GVK/Bauer-Griffin/GC Images
When put to the test, Jamie Lynn Spears' reflexes are no joke.
Britney Spears' younger sister was grabbing a late bite with her gal-pal at the Pita Pit in Hammond, La., over the weekend, when she suddenly found herself in the middle of a fight that broke out at the restaurant, E! News learns.
So, how did the 23-year-old react? We're told Jamie Lynn ran behind the counter and grabbed a serrated bread knife.
"I have been with Pita Pit for several years, and have never seen anything like this before," restaurant owner Jack J. Brighenti tells E! News. "The events that happened occurred after 2 a.m. this past Saturday night just before we closed. A group of males got into an altercation and for some reason Jamie Lynn Spears ran behind the counter and picked up a bread knife."
Brighenti continues, "Our management called the police immediately and thankfully nothing else happened. Our passion and focus is and always will be to serve the Hammond community healthy pitas!"
There has been no word of any arrests or further legal action being taken.
However, things seem to be good on the Jamie Lynn front since the incident occurred. Although the young star hasn't referenced the alteraction at all, she has gone to social media to post various fun photos of her loved ones, while also gearing up for the new year.
Spears posted a cute video of her little daughter Maddie Briann Aldridge playing with sparklers, along with a photo of an "intense" game of Jenga. Jamie Lynn closed it out with a reflective video of this past year, writing, "A look back at 2014! #HappyNewYearsEve."