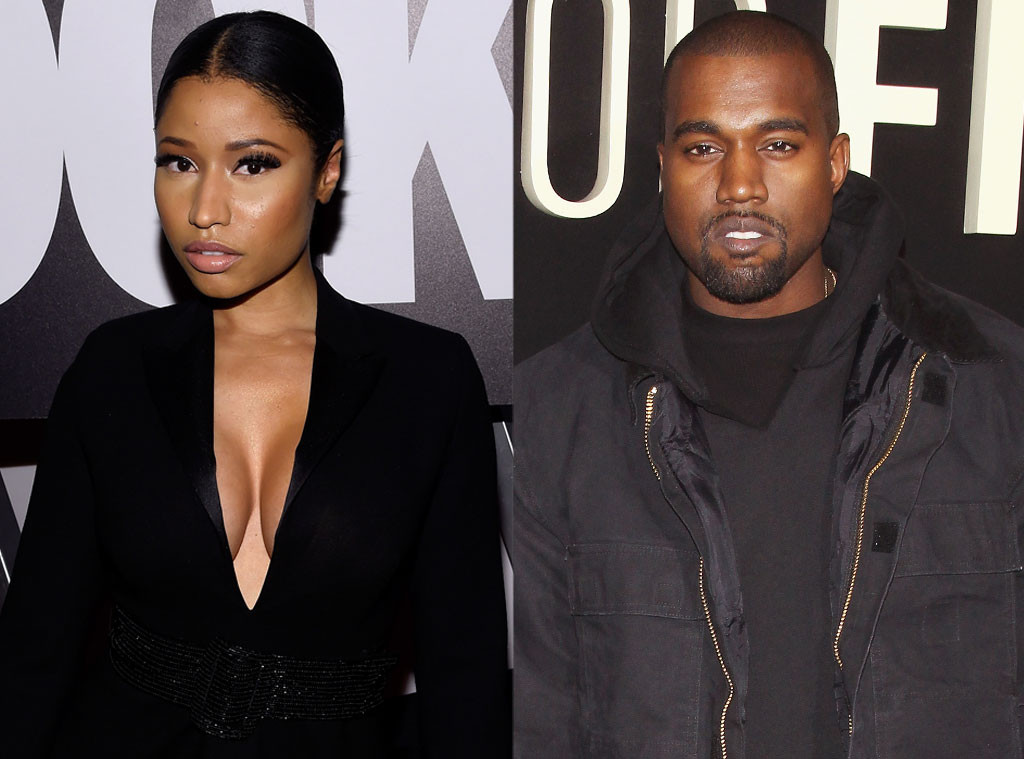 Larry Busacca/Getty Images for Three Lions Entertainment, Jim Spellman/WireImage
Nicki Minaj isn't one of the artists caught up in a racially fueled Twitter war at the moment, but that doesn't mean she's not upset about ongoing injustice in our society.
In her new Rolling Stone interview, the rapper opens up about recent incidents of police violence against black Americans, including the unpunished killing of Eric Garner.
"It's sickening, and I've been reading so many people saying, 'Why are we surprised?' That's what's really sad: that we should somehow be used to being treated like animals," she tells the mag. "It's gotten to the point where people feel like there's no accountability: If you are law enforcement and you do something to a black person, you can get away with it."
"I feel like when Public Enemy were doing 'Fight the Power,' we as a culture had more power—now it feels hopeless," Nicki tells Rolling Stone. "People say, 'Why aren't black celebrities speaking out more?' But look what happened to Kanye [West] when he spoke out. People told him to apologize to [George W.] Bush!"
Nicki, of course, is referring to the time in 2005 when Kanye went off-teleprompter during a telethon raising funds for Hurricane Katrina victims. Standing alongside Mike Myers, the rapper vented about racism in the media before declaring, "George Bush doesn't care about black people."
"He was the unofficial spokesman for hip-hop, and he got torn apart," Nicki recalls. And like she says, Kanye did apologize to Bush, but it seemed to be on his own volition. In a 2005 Today interview, he admitted, "in my moment of frustration, I didn't have the grounds to call him a racist," adding, "we as human beings don't always choose the right words."
The former president addressed Kanye's comments again in his 2010 memoir Decision Points. The rapper appeared again on Today, saying he "empathized" with W. "His take, his explanation—I completely agree with," 'Ye said. "In a moment of emotion, to peg someone as a racist, it's just not right."
Kanye added, though, that even when he "was considered to have done something wrong, my motivation was in the right place."
Nicki, however, feels the aftermath of the 2005 had a quieting effect not just on Kanye, but on all black artists. She tells Rolling Stone that recently, "You haven't heard him [Kanye] speaking about these last couple things, and it's sad."
"Because how many times can you be made to feel horrible for caring about your people," she asks, "before you say, 'F--k it, it's not worth it, let me live my life because I'm rich, and why should I give a f--k?'"