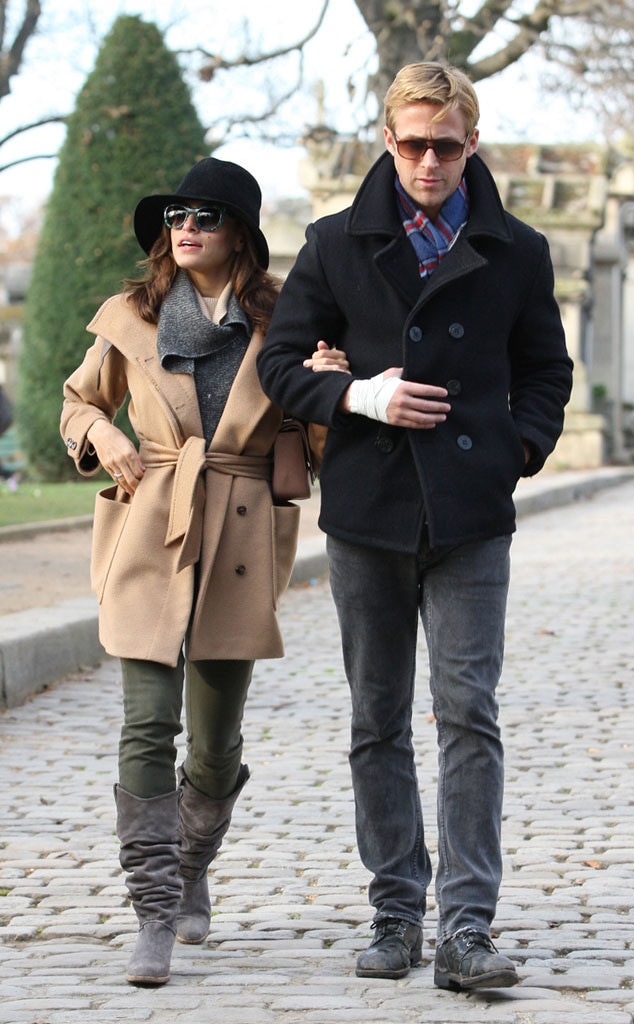 PacificCoastNews.com
Despite recent reports to the contrary, Eva Mendes and Ryan Gosling are doing just fine.
A source close to the good-looking duo tells E! News that they "think the tabloid reports about trouble are ridiculous" and that "they just roll their eyes, they honestly don't care."
In fact, the new parents to baby Esmeralda spent "a wonderful Christmas together with both her family and his."
An insider also shares that the actors are content with the dynamic of their new family of three, and aren't in any rush to tie the knot in the near future.
"Neither felt the need to get married, it's just not a huge priority for either of them. They know what they have."
So how exactly did the rumors about the two having trouble in paradise get started?
Well, for one thing, Gosling had been filming nonstop in Atlanta in early December, and his leading lady has yet to be seen on set visiting.
But there's a simple explanation for all that, our source explains.
"Ryan and Eva are super-super-private. The last thing they'd do is bring a baby, who's barely 3 months old, to a film set teeming with paparazzi. Ryan specifically wanted it like this—with paps following him in Atlanta, they're mostly leaving Eva and the baby alone. 
In the meantime, Eva texted pictures and videos of her and the baby to him, "which he loves."
Back in L.A., while Gosling was hard at work on his upcoming film project, mother and daughter were still adjusting to home life.
"The baby is still not sleeping through the night yet so [Eva's] tired. She's also still getting used to breastfeeding—it's not easy. But she's happily in nesting mode."