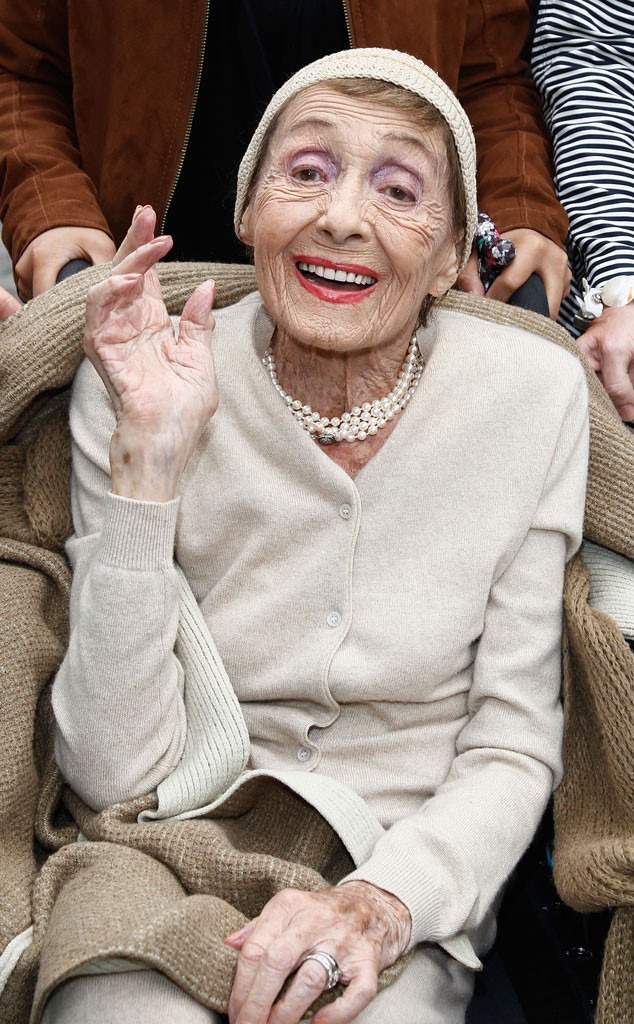 Andreas Rentz/Getty Images
Luise Rainer, the first person to win back-to-back-acting Oscars, died Tuesday of pneumonia. She was 104 years old.
The German-born star was named best actress in 1936 and 1937, but she believed the accolades were detrimental to her career. She starred in her last major Hollywood film in 1943 (Hostages) before largely walking away from the business.
"When I got two Oscars, they thought, 'Oh, they can throw me into anything,'" she said in a 1999 interview, per the Hollywood Reporter. "I was a machine, practically—a tool in a big, big factory, and I could not do anything. And so I left. I just went away. I fled. Yes, I fled."
Rainer, once hailed as the next Greta Garbo, moved to London, where she made the occasional stage and TV appearances. According to THR, Federico Fellini gave her a part on La Dolce Vita in 1960, but Rainer "got tired of waiting for him to film her scene and quit."
Rainer was married to playwright Clifford Odets from 1937 to 1940 and to publisher Robert Knittel from 1945 until his death in 1989. She and Knittel had one child together, Francesca Knittel-Bowyer. Per the BBC, Knittel-Bowyer once said of her mother, "She was bigger than life and can charm the birds out of the trees...If you saw her, you'd never forget her."
The only other stars to have won consecutive acting Academy Awards are Spencer Tracy, Katharine Hepburn, Jason Robards and Tom Hanks.
Bob Thomas/Popperfoto/Getty Images