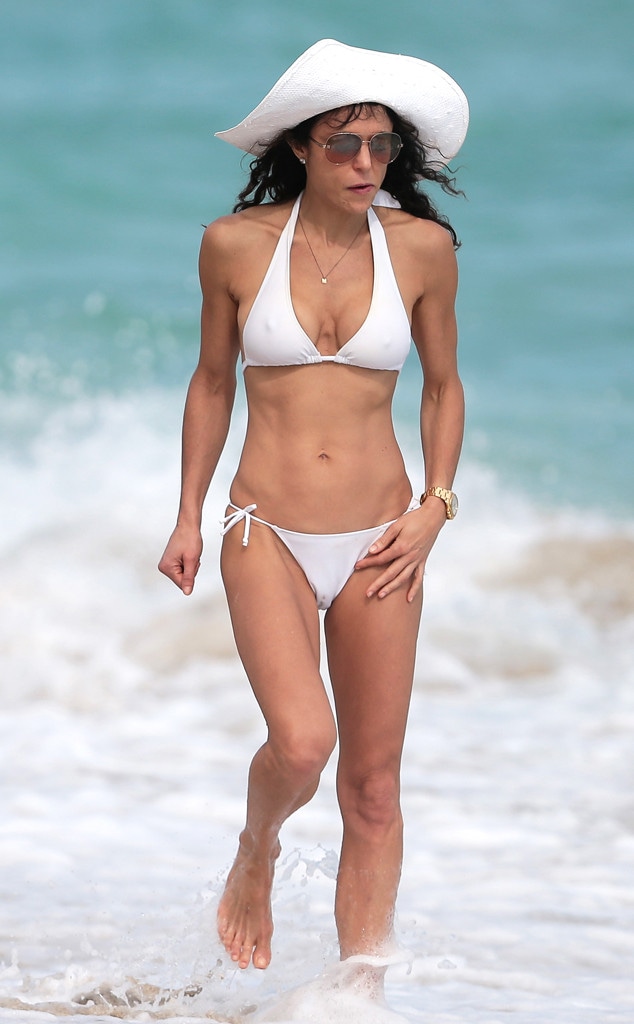 Brett Kaffee/Pacific Coast News
Who's that skinny girl in Miami?!
Bethenny Frankel took a break from filming a new season of Real Housewives of New York City Monday afternoon by enjoying a hot vacation in the Sunshine State.
Wearing a white string bikini with a matching fedora, the 44-year-old proved to be in tip-top shape as she enjoyed the sunshine with boyfriend Michael "Mac" Cerussi III and daughter Bryn.
It's a much-needed trip—away from any cameras—for the former talk-show host who is hard at work making her return to reality TV.
While celebrating her birthday with co-stars just last month, eyewitnesses sensed some friction between the cast during filming.
"The cast was ushered upstairs into a private room for filming," a source told E! News after spotting the group at The Monarch Room. "Producers had the room guarded off awhile. Downstairs, everyone was buzzing there must be major drama going on."
Two people who won't be put into the middle of things this season is Frankel's daughter and boyfriend. But before you think there's trouble in paradise, you have to get the facts.
"Everything between them is totally fine, they're solid," our source spilled. "They're going on a year together, but he doesn't want to be on TV. It's just not his thing." See, no problems here!
Besides, Frankel assured fans that with this group of women, there will be plenty of reasons to watch.
"Dude, don't u worry. I got you," Frankel tweeted to a fan this weekend. "The show is gonna be awesome!"
( E! Online and Bravo are part of the NBCUniversal family)