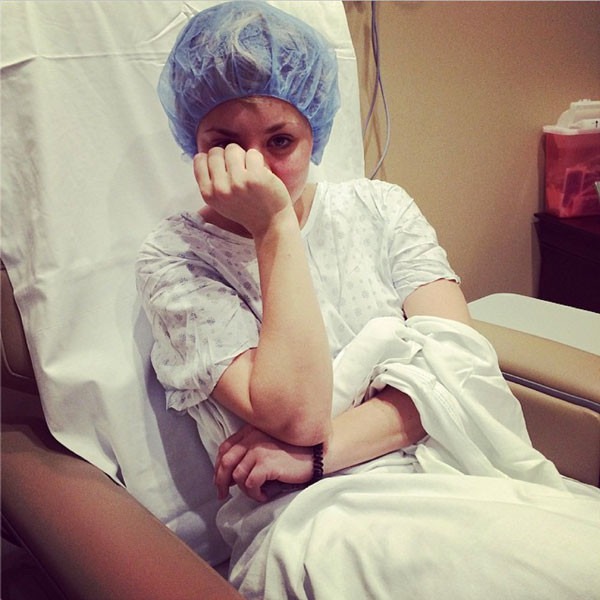 Instagram
Kaley Cuoco-Sweeting just underwent a painful procedure on her nose, so she's shutting down the inevitable rumors before she gets a pain in the neck.
As she continues to recover from sinus surgery, the Big Bang Theory star took to Instagram this morning to cut the naysayers off at the septum. (Again, because apparently her first assurance that she didn't get a nose job didn't take.)
"For those haters out there who are gonna hate hate hate no matter what, let me inform you that I have not been able to breath through my nose like a normal human being in years," she captioned what appears to be a pre-op pic taken at the hospital before she went under the knife. 
"This surgery is changing my life. With that being said , if I DID get a nose job , (which I didn't) I would be shouting that from the rooftops as well."
Got to love honesty!
The actress, who will be celebrating her first wedding anniversary on New Year's Eve, did take to the proverbial rooftops to sing the praises of hubby Ryan Sweeting after her operation, calling him a "beautiful angel" for all the TLC he'd been providing.
"Sinus surgery sucks. My husband does not [heart emoji] (cant wait to breathe again)!!!" she captioned another Instagram pic yesterday of a smiling Sweeting alongside his bandaged-up wife.
Who, yes, if she's sharing this much post-op information (not to mention the pictures!) probably would totally fill us all in if she had tweaked her beak.