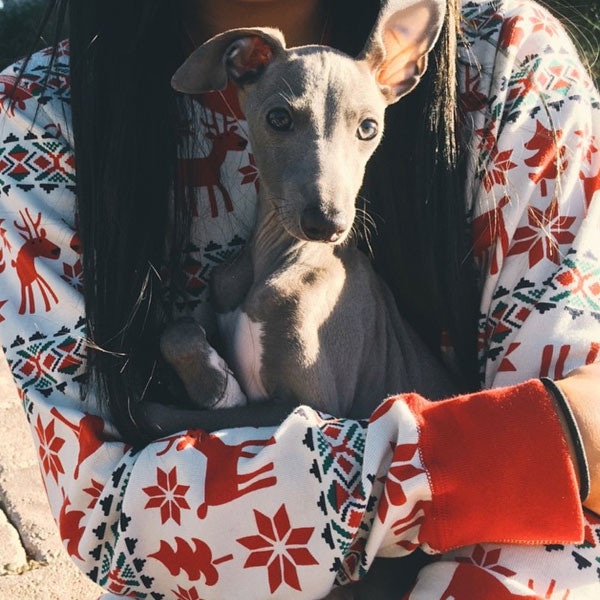 Instagram
Dreams do come true, dolls—just ask Kylie Jenner!
The 17-year-old Keeping Up With the Kardashians star has wanted an Italian greyhound since 2012 (at least), and this Christmas, she finally got her precious puppy, a tiny little guy she's named Norman!
Kylie's Instagrammed several snaps of her new man, who already appears to be right at home. This fur baby's accommodations were undoubtedly well-prepared--after all, Norman's mama has been waiting for him for years now.
Back in 2012, Kylie tweeted about her dream dog, writing, "I want an Italian greyhound so bad…I'm already picking out names."
And she was still obsessed in 2013! Last year, pal Anastasia Karanikolaou posted a video to Keek showing Kylie in tears over just how cute a photo of an Italian greyhound puppy was! "I'm gonna die," she said, gushing over a dog's picture on her phone. "Its little nose—it's so cute! Look at its eyelids!"
Through tears, Kylie even told her friend, "I wish I had one!"
Kylie retweeted a link to to the adorable video on Christmas—the day baby Norman came to live with her!
Isn't puppy love the greatest?! Congratulations to Kylie and Norman—you two already make for the perfect pair!
Tune in to Kourtney & Khloé Take The Hamptons, Sundays at 9/8c on E!