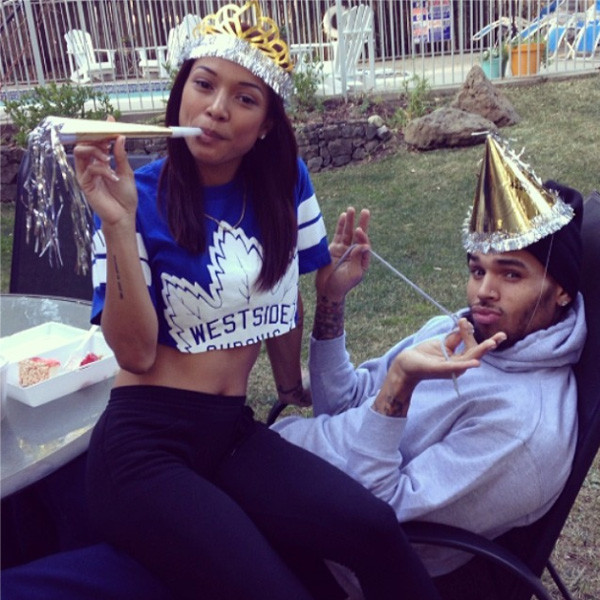 Instagram
Well that didn't take long…
After Karrueche Tran posting a shot of her hand (her right hand, might we add) wearing two massive diamond rings, people immediately rushed to the conclusion that she was trying to hint that she and Chris Brown were engaged.
The two, who are notoriously off-and-on, have landed in the headlines recently for their back-and-forth drama on social media.
In early December Brown took to Twitter to publically trash Tran and announce that he was single.
She then posted a photo of herself on Instagram, writing, "Once you find strength within yourself, it's hard to allow any type of bs around you. I refuse to be repeatedly mistreated, especially by someone who claims to love me. That's not love. And if that's what you define as love then I don't want it."
And it was only a matter of time before he came back with a wordy apology, backtracking on his original war of words.
"Being young and dumb is one of my strong suits and emotional at best," the "Love More" singer, 25, explained. "I love hard and react impulsively when I'm hurt at times. I don't think social media is a place to air out or hash out personal problems and a n---a feel hella WACK for doing it."
He added, "So I AM APOLOGIZING I live in a glass house and the same s--t that makes me great also is my curse," the temperamental musician added. "Everybody know I love that girl. I don't care how my image look to the public because I'm still gonna be the best at what I do. I just want baby girl to know I apologize!"
Guess we'll have to wait and see if the bling is really what people are speculating…