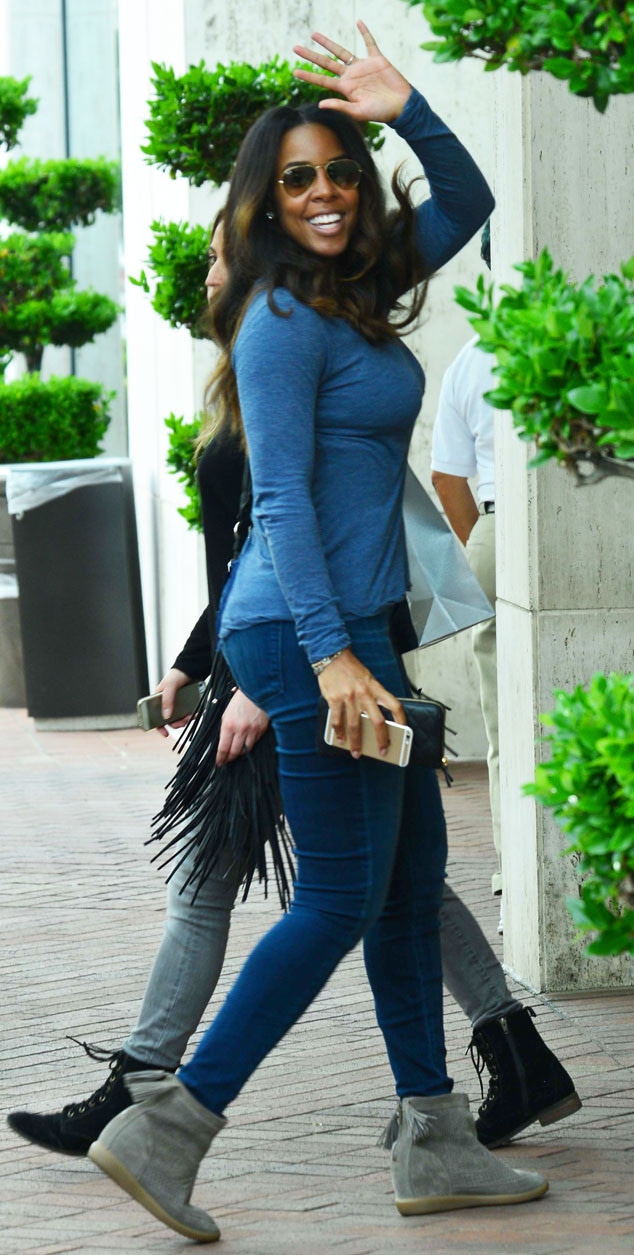 GoldenEye /London Entertainment
Oh hey there, pretty mama!
Kelly Rowland looked all kinds of fabulous during a last-minute shopping trip in Beverly Hills yesterday.
The former Destiny's Child singer's post-baby body was on full display in her stylish outfit—skinny jeans and all—and was smiling from ear-to-ear shortly before entering a local department store.
Rowland just gave birth to her first child, a son named Titan Jewell, a little less than two months ago.
Yesterday, the Grammy winner posted a sweet Instagram shot of her husband, Tim  Weatherspoon, holding the little one and giving him a big kiss on the cheek,
The photo was captioned, "#myfavoriteguys" by the proud songstress—too cute for words!
And late last night, Rowland shared a pic of her holding her son in her house and wrote, "Simply having a wonderful Christmas time."
After the crooner gave birth earlier this fall, her BFF Beyoncé took to Instagram to show off the first image of the new family of three.
"There's no better feeling than holding my beautiful nephew," Bey wrote. "I thank god for the honor of witnessing my sisters journey into motherhood. I've always dreamt of our little ones growing up together. I'm so thankful for our bond. Baby Ty, I love you so much. Congrats to my Spoons."
Rowland also gave fans a glimpse inside her new world as a mother by releasing a pic of her cradling the newborn.
"My only sunshine......you make me happy, when skies are grey' #TITAN #LIFE," she wrote.
Merry Christmas to the Weatherspoons!