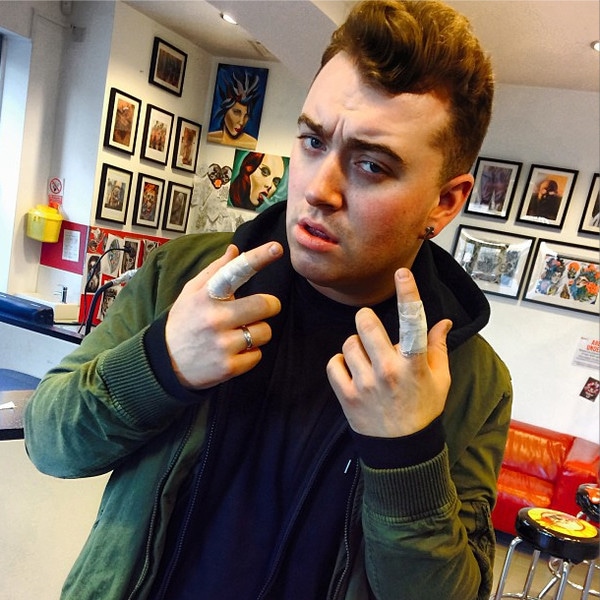 Instagram
Christmas started early for the Smith household!
Sam Smith shared his first (of presumably many) presents on Instagram for all of his fans to see.
The Grammy nominee took a trip to the local tattoo parlor with his two sisters, Mabel and Lily Smith, to get matching tattoos!
"Happy Christmas Eve," he wrote on one pic of the three siblings posing together. "Me and my sisters are getting tattoos today together. So excited. X"
In a later shot, the "Stand By Me" crooner showed off the new ink—a Roman number three on the inside of his wrist. His sisters got the new artwork on the exact same places as well.
"Me & my sisters news tattoos," he captioned the series of subsequent pics, along with a selfie of him "tatted up."
The soulful singer also posted a snapshot of him with his two fingers bandaged up—as if they had also gotten ink—but he didn't show off those designs on the photo-sharing site (just yet!).
This isn't the first time that Sam has gotten a tattoo, so it's safe to say that it won't be his last!
What do you think about the matching tats? Sound off below!