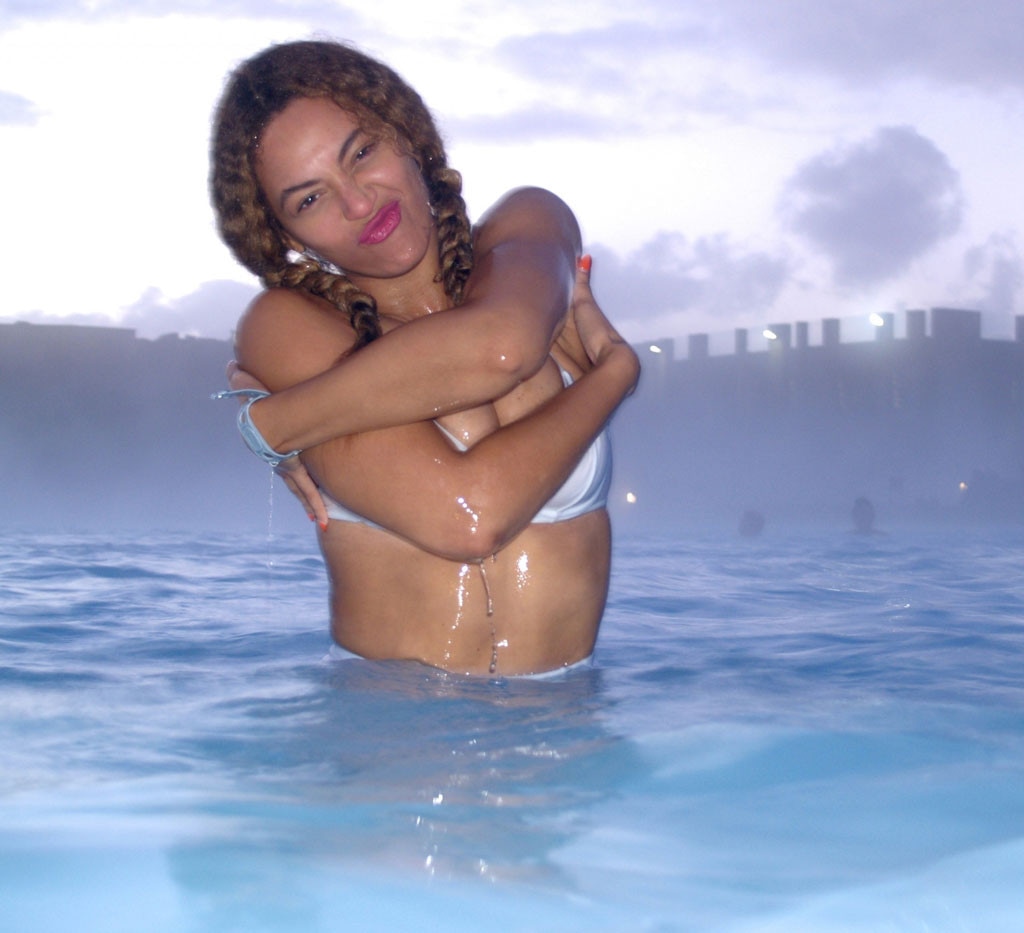 beyonce.com
It's official: We're wishing for a trip to Iceland after peeping Beyoncé's latest Tumblr pics. 
The 33-year-old singer, daughter Blue Ivy and hubby Jay Z recently traveled to Iceland in honor of the rapper's 45th birthday, which he celebrated on Dec. 5, and in true Queen Bey fashion, the hitmaker took to her Tumblr page to give fans a peek into the trio's latest vacation. 
Our first thought? We should have snuck ourselves into one of the Carter family suitcases...
The "Bow Down" beauty shared a slew of scenic shots of the Nordic country in addition to posting adorable pics with her hubby and daughter, who all enjoyed a fun-filled helicopter ride. 
In fact, Jay Z is beaming a bigger smile than we've ever seen, appearing blissfully happy as he rings in the big 4-5 with his loved ones. 
Images of empty champagne bottles covered in snow as well as snaps of a fancy sushi dinner prove that the family had a wonderful time—enjoying the beauty of Iceland in their typical high-rolling fashion. 
When the couple wasn't bundled up for the snowy weather, they took a dip in the pool at the luxurious Trophy Lodge resort, and, unsurprisingly, Bey looks as flawless as ever as she shows off her bangin' bod in a series of bikini pics (don't you just love her fierce pose?!). 
There's also an aww-worthy image where the songstress is presenting her hubby with a cake as he grins from ear to ear.  
The gorgeous family has since returned to NYC, where, presumably, they will spend Christmas together. 
Bey and Jay most recently stepped out for a romantic date night in the Big Apple, appearing all smiles as they enjoyed a quiet night out as a couple. 
Merry Christmas to the Carters!