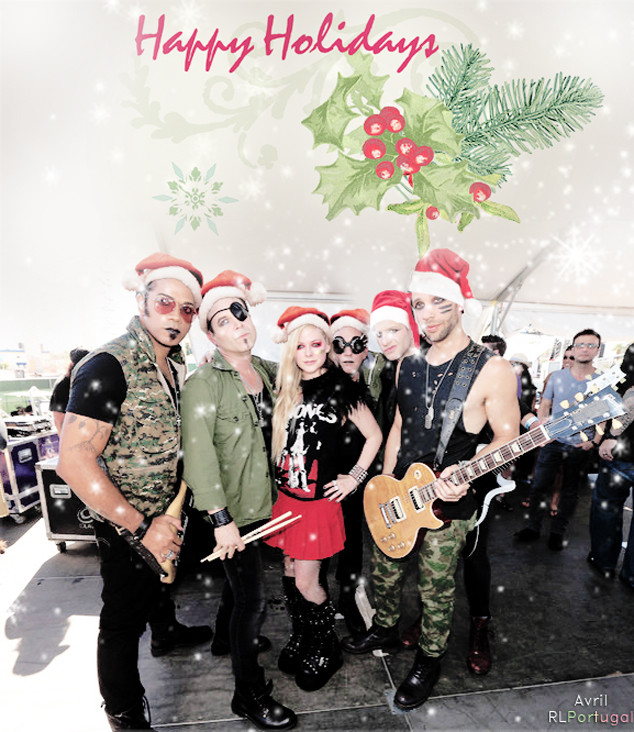 Twitter
Avril Lavigne fans can breathe a major sigh of relief!
After reports circulated earlier this month that the "Sk8er Boi" singer was struggling with her health, Mrs. Chad Kroeger is setting the record straight once and for all.
"The rehab RUMORS are hilarious!" she shared on Twitter Tuesday evening. "The only thing I'm addicted to right now is Bing Crosby."
She added, "MERRY CHRISTMAS EVERYONE! And to all a goodnight!" Well that's one way to make things a little less complicated.
Rumors of health problems first spread when a fan account tweeted messages featuring "#PrayForAvril" and "#GetWellSoonAvril". Lavigne would later respond with a simple "thank you."