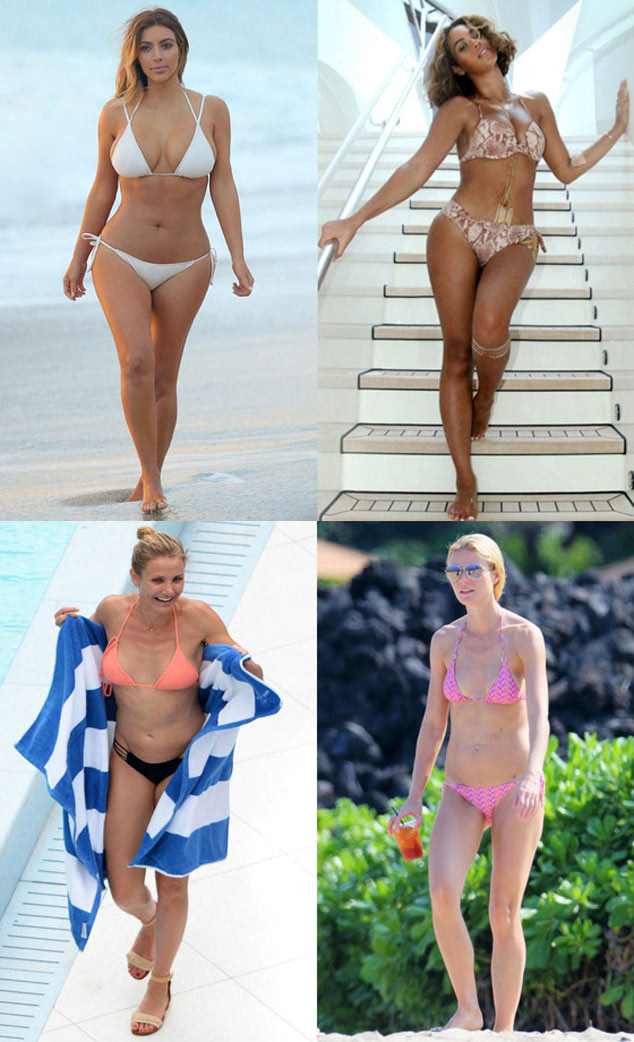 Brian Prahl/Splash News/Beyonce.Com; INFphoto.com/FameFlynet
Trends come and go, but being in shape never goes out of style…especially not in Hollywood!
That probably explains why so many celebs are committed to eating healthily, working out, and doing whatever else they do to maintain those nearly perfect physiques.
The shape of the "ideal woman" has evolved through the years—plus, as we all know, beauty is in the eye of the beholder. So what's the hottest body right now? Do you covet Kim Kardashian's curves, admire Jennifer Aniston's abs or strive for some semblance of the two like Katy Perry has?!
Now's the time to make your voice heard! Cast your votes below in the first round of our hottest celebrity body tournament!