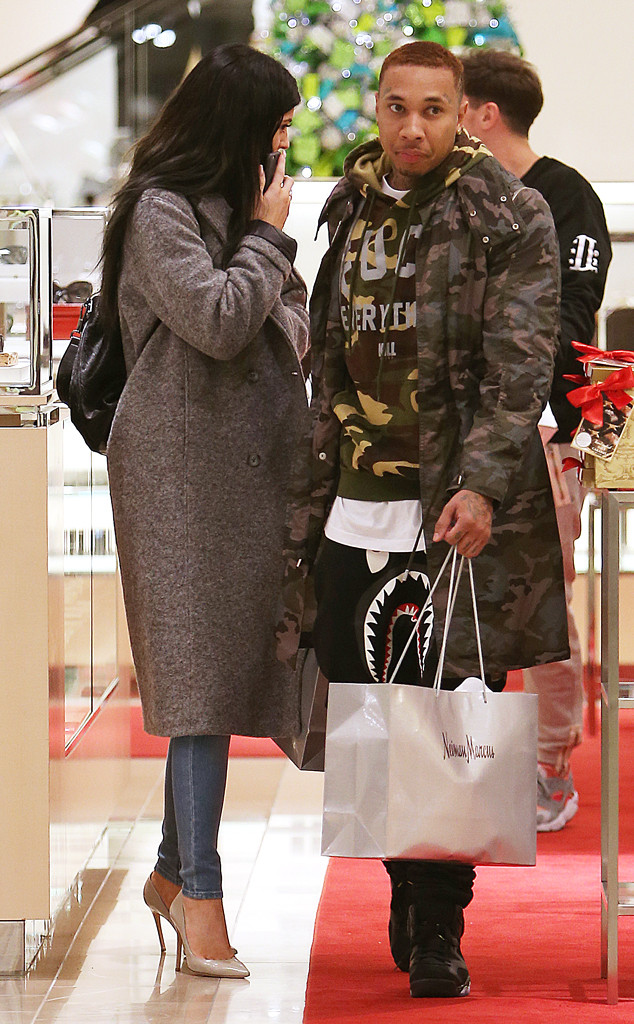 Splash News
The are-they-or-aren't-they speculation continues.
Rumored couple Kylie Jenner and Tyga were spotted out and about over the weekend, when the twosome decided to get some Christmas shopping done together at the Topanga mall in Los Angeles.
According to an eyewitness, the 17-year-old E! star and rapper seemed really happy together, holding hands and exchanging warm hugs throughout their retail excursion. They shopped for about three hours (bless Tyga for his patience), buying shoes, jewelry and clothes for their lucky loved ones.
The pair, who were joined by a couple of friends and bodyguards, seemingly dropped some serious moola on their gifts, grabbing items at Neiman Marcus, Louis Vuitton and Gucci. After completing their holiday errands, Kylie and Tyga refueled with some Sugarfish sushi in Calabasas.
"They definitely looked like a couple," the source tells E! News.