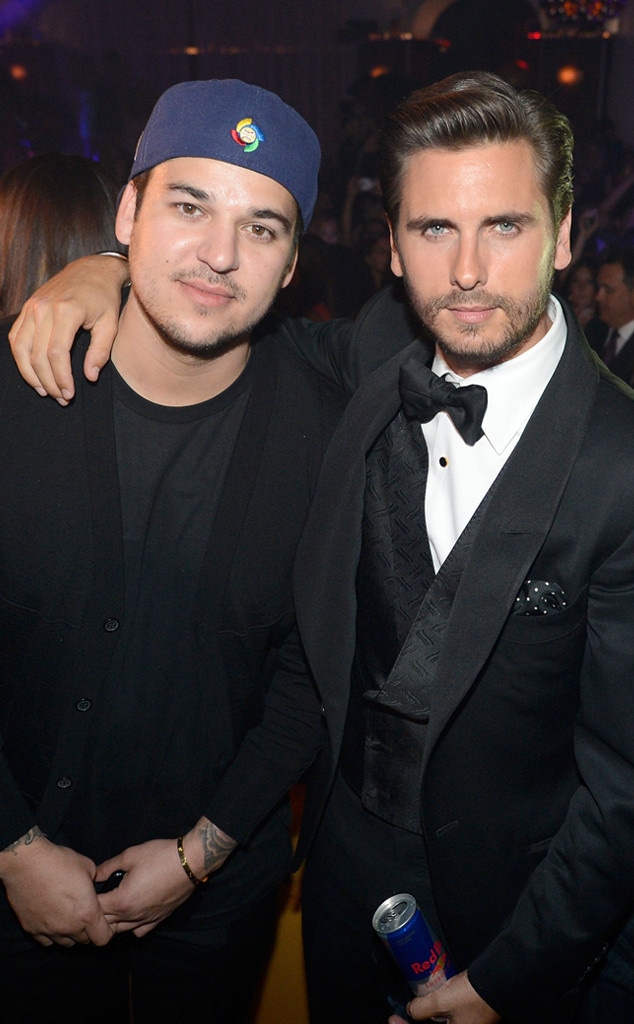 Jeff Bottari/WireImage
When it comes to friendship, women aren't the only ones who care! Guys can be just as dedicated to their buddies—especially when it comes to bromances!
Look at Scott Disick and Rob Kardashian, for example! The two have grown close over the years and share a special bond, enabling them to do all sorts of things together that the women in the house wouldn't understand—like buying guns!
We've compiled a list of some of the cutest (and most hilarious) bromance moments of 2014, from the lovable surgeons on Botched to the Jenner clan!

Not only are they the best plastic surgeons but they're also best friends!
On season 1 of Botched, audiences enjoyed watching the playful camaraderie between Dr. Terry Dubrow and Dr. Paul Nassif. We can't wait for season 2 to see what other hilarious antics they have up their sleeves!
When Brody and dad Bruce teamed up for a father-son golf tournament, they even donned matching polos!
It doesn't get more bro-mancey than that!
While on a group couples' retreat in the tropics, the men and women decide to split up for the afternoon and each do their own thing!
Bill Rancic and two of his buddies hit the water on jet skis for an adrenaline-packed afternoon of male bonding!
Tune-in to an all-new Kourtney & Khloé Take The Hamptons next Sunday at 9/8c on E!
Total Divas returns Sunday, January 4, 2015 at 10pm ET, before returning to its regular time slot at 9pm beginning January 11!