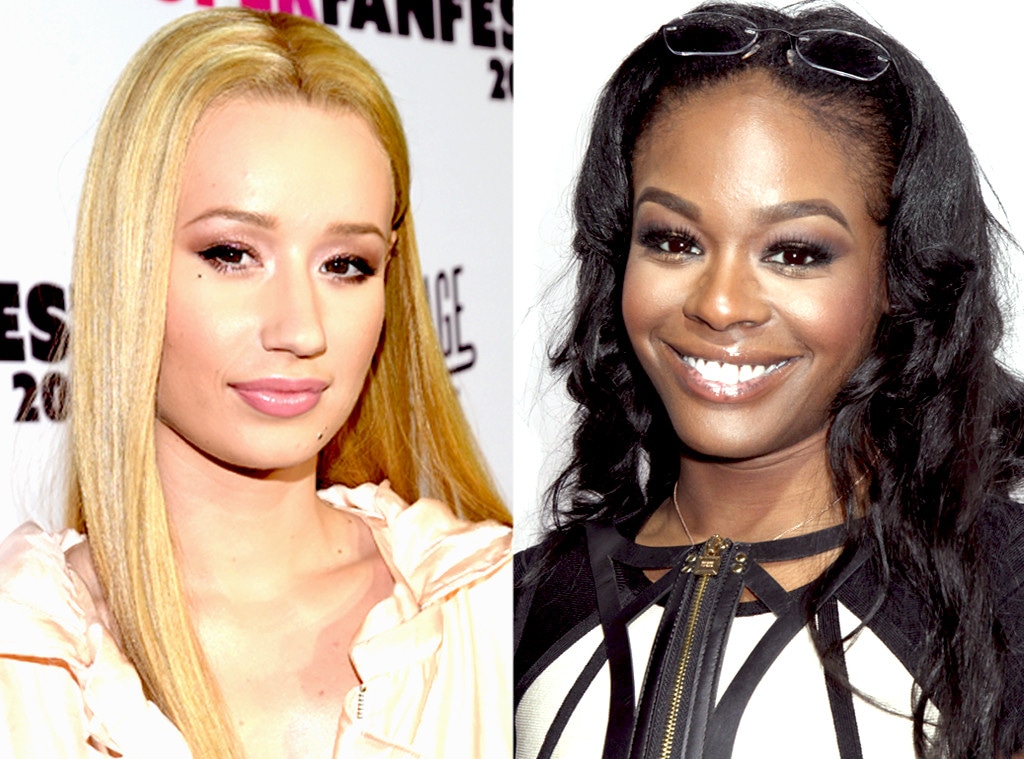 Paul Redmond/WireImage/Jason Kempin/Getty Images
Well this is one way to get an apology.
A mysterious Twitter handle named @TheAnonMessage has threatened to release still images from an alleged sex tape involving Iggy Azalea unless she publicly apologizes to Azealia Banks and the protesters of the #BlackLivesMatter movement.
"MESSAGE: @IGGYAZALEA, you have exactly 48 hours from now to release a statement apologizing to @AzealiaBanks and the protesters in NYC..." one of the tweets captured by Vulture read. "You are guilty of misappropriating black culture, insulting peaceful protesters, and making light of Eric Garner's death. @IGGYAZALEA"
Another tweet read, "There's an X rated tape of you, we bet you'd certainly don't want public, are we right? @IGGYAZALEA....and this is nothing. Comply or else." The account has since been suspended by Twitter.
For the record, Azalea has consistently denied ever having a sex tape. She also claimed the media frenzy surround the speculation "makes me sick." A rep for the rapper declined to comment for the story.
Although the "Fancy" crooner hasn't commented on Banks ever since the hacker's tweets surfaced, Azalea wasn't so quiet when the singer went after her during a recent radio interview.  
"I feel like in this country, whenever it comes to our things, like black issues or black politics or black music or whatever, there's always this undercurrent of kinda like a 'f--k you," Banks proclaimed on Hot 97. "That Iggy Azalea s--t isn't better than any f--king black girl that's rapping today...The Grammys are supposed to be accolades of artistic excellence. Iggy Azalea is not excellent."
As you can imagine, that didn't exactly sit well with Azalea who fired back on Twitter.
"There are many black artists succeeding in all genres," Azalea wrote in response to the interview. "The reason you haven't is because of your piss poor attitude...Your inability to be responsible for your own mistakes, bullying others, the inability to be humble or have self control. It's YOU!"
Although there doesn't seem to be a chance at a reconciliation anytime soon, Azalea remains focused on her upcoming tour with Nick Jonas.
In fact, the 24-year-old can't stop smiling when she sees her devoted fans purchasing tickets.
"Seeing everyone tweet me what dates they are going to on the tour makes me way too excited for next year," she wrote. "@Tinashe @nickjonas slay me."