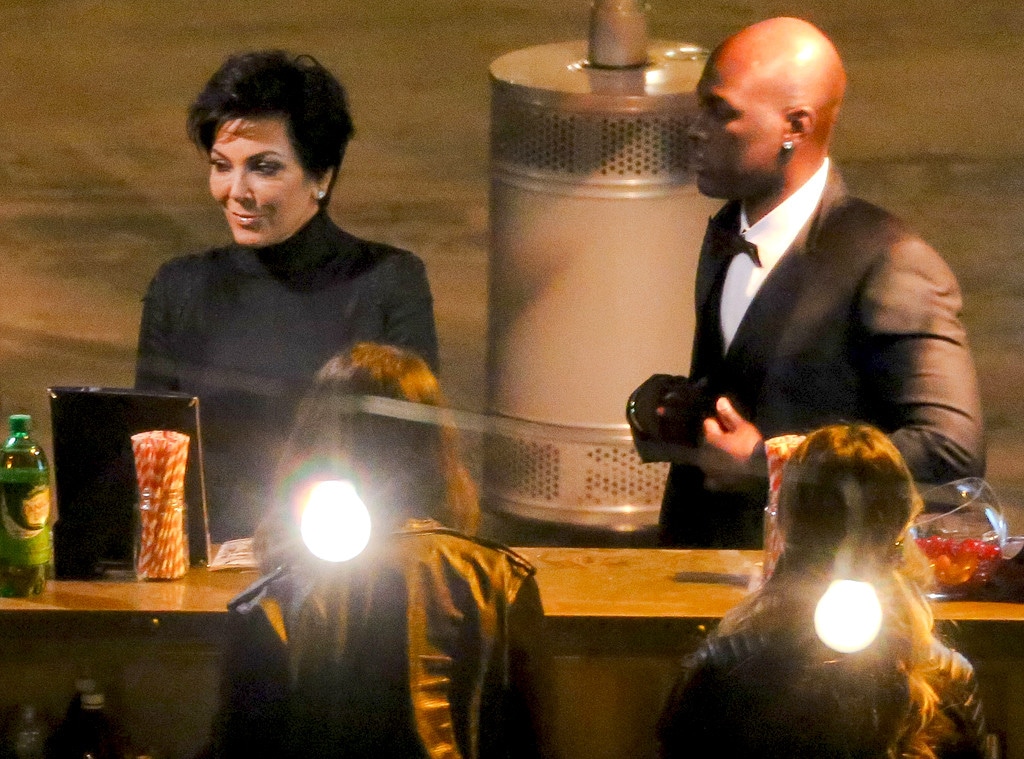 AKM-GSI
If there's one thing we can promise you, it's the fact that Lance Bass and Michael Turchin's weekend wedding was nothing short of a party.
As E! cameras rolled during the couple's beautiful ceremony, it turns out plenty of famous guests were also having quite the special night.
E! News can confirm Kris Jenner and boyfriend Corey Gamble were in attendance and let's just say love was in the air.
The twosome was "dirty dancing for a minute," an eyewitness told E! News. Photographs also showed the couple holding hands and all smiles as they supported Bass' marriage.
Michael Segal Photography
Other famous faces at the wedding included Christina Applegate, Carmen Electra, Real Housewives of Beverly Hills star Lisa Vanderpump, Gabourey Sidibe, Backstreet Boys member AJ McLean and Real Housewives of Miami star Lea Black. Jamie-Lynn Sigler and JoAnna Garcia Swisher were in charge of officiating the ceremony. 
They were all treated to Bass and Turchin's favorite dessert from Brooklyn-based Steve's Ice Cream, which included mint cacao chip, bourbon vanilla, and dark chocolate salty caramel flavors. 
While fans are going to have to wait patiently for wedding video, Bass recently teased fans about what they can expect from their special night.
"The whole wedding itself is very classy, you know. We wanted to plan something that could last for 100 years. When we show our grandchildren this amazing tape of our wedding, the best wedding video ever, I want them to be able to look at this and be like 'Wow, that stood the test of time,'" he explained to E! News. "So we're using a lot of elements in the wedding that are classy and one of those is definitely our first dance. The song we chose is a song that lasts forever, something that is very special to us."
In fact, fellow 'N Sync member JC Chasez took on the special role of singing during the couple's first dance. As to what song was chosen? You have to watch the wedding special this February!
Even with all the celebrating, what was most visible Saturday night was the couple's love for one another. In fact, both Bass and Turchin got emotional during the ceremony.
"Their vows were very sweet," an eyewitness told E! News. "It was really special."
Mark your calendars! Lance Loves Michael: The Lance Bass Wedding special airs February 5, 2015 only on E! For more exclusive pictures, pick up the latest issue of People on newsstands December 30!