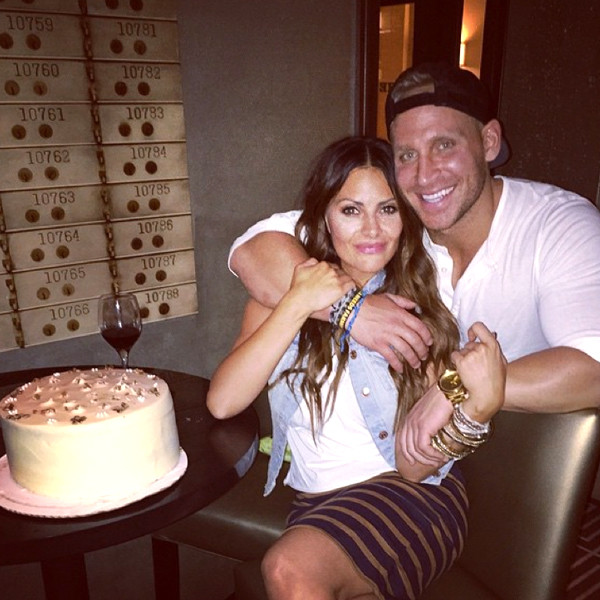 Instagram
Another Bachelor couple has called it quits.
Michelle Money and Cody Sattler who starred together on Bachelor in Paradise, a spinoff of the hit dating reality show that aired this past summer, both announced on social media that they have broken up after dating for six months and that the decision was mutual. In statements made one minute apart on Wednesday, they used the same photo, which shows the two with a cake, although different filters were used.
"Cody truly has blessed my life and the life of my daughter in more ways than he will ever know," said Money, a 31-year-old single mother from Utah. "His positive impact on Brielle is something I will forever be grateful for."
Sattler, 29-year-old Kansas native, said in his own statement the two will "always hold a special spot" in his heart.
The news comes less than three weeks before The Bachelor's season 19 premiere.
Read their full statements below:
Money, a former The Bachelor season 15 finalist and contestant on spinoff Bachelor Pad, and Sattler, who competed on this year's season 10 of The Bachelorette, were two of four winners on Bachelor in Paradise, which was filmed in Mexico. The other pair, Lacy Faddoul, 26, and Marcus Grodd, got engaged on the show.
 Faddoul tweeted her condolences over Money and Sattler's breakup.
While not all pairs who met on The Bachelor shows have headed to the altar, the franchise has produced many successful real-life relationships as well as marriages.
ABC recently announced that married alumni Trista Sutter and Ryan Sutter and Jason Mesnick and Molly Mesnick, as well as engaged pair Desiree Hartsock and Chris Siegfried, several other past stars and Bachelor season 19 star Chris Soules are set to ride a Bachelor float at the annual Rose Parade in Pasadena, California on Jan. 1, 2015. The new season premieres on ABC on Jan. 5. at 8 p.m. ET.