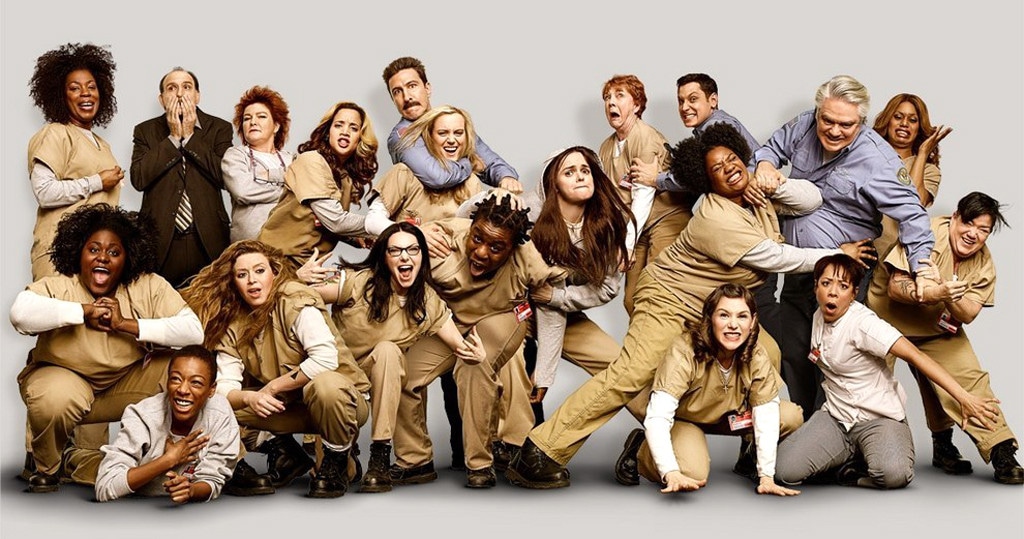 Netflix
Shut it down, Orange Is the New Black just put out the best new Christmas song. The video features your favorite Litchfield inmates giving their best at an Orange Is the New Black version of "The 12 Days of Christmas." Spoiler alert: Red (Kate Mulgrew) steals the show. Naturally.
All your favorites took part: Sophia (Laverne Cox), Piper (Taylor Schilling), Alex (Laura Prepon), Big Boo (Lea DeLaria), Crazy Eyes (Uzo Aduba), Black Cindy (Adrienne C. Moore), Pennsatucky (Taryn Manning), Nicky (Natasha Lyonne), Taystee (Danielle Brooks), Morello (Yael Stone), Gloria (Selenis Leyva) and Red.
Come for the snowman with a screwdriver for its nose and stay for the chicken in the yard.
And now our favorite lines:
"Ten bitches cutting"
"Six inmates laying"
"Four stalking girls"
"And a chicken in the yard."
Looks like Red is on the mend, she's got a scar from Vee's (Lorraine Toussaint) slock attack, but her mane is quite luxurious. Details on the new season are scarce, but we do know a few things: Lori Petty, you may know her as the woman with vasaline in her ear or as Kit from A League of Their Own, will have a larger role in season three, Fringe's Blair Brown will appear, comedian Mike Birbiglia has a role and Mary Steenburgen will play Pornstache's mother. And don't fret, just because he's on How to Get Away With Murder doesn't mean we've seen the last of Matt McGorry on Orange Is the New Black. He's pulling double duty.
Now we'll go back to counting down the days until season three of OITNB premieres.