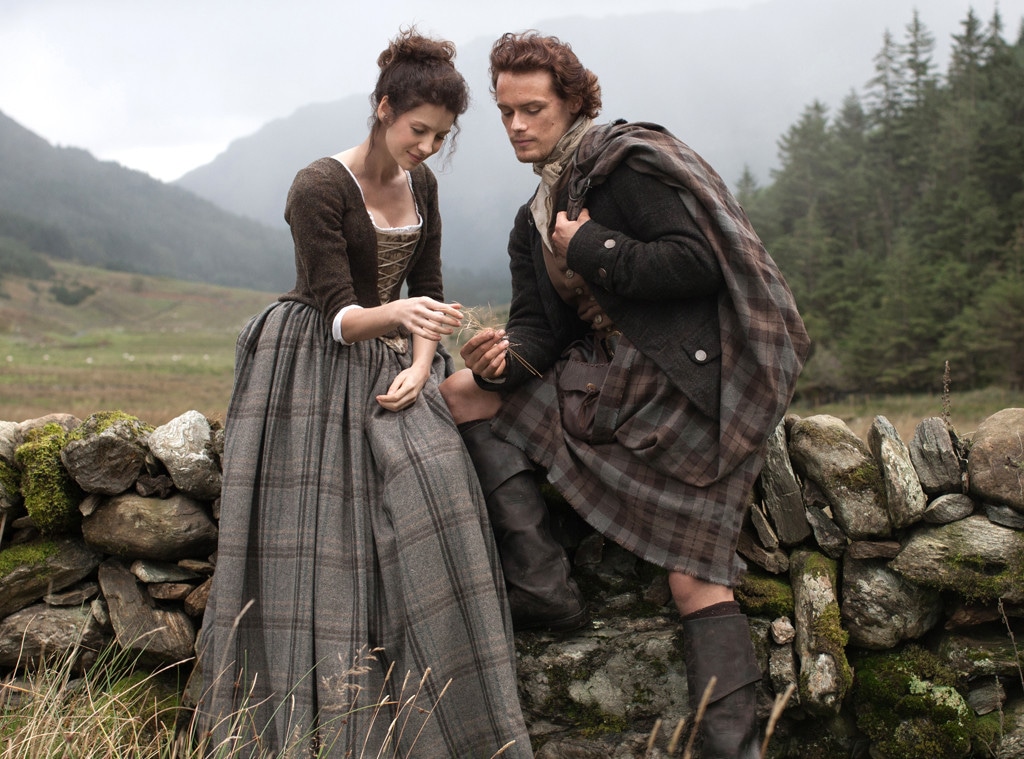 Starz/Sony Pictures Television
Red alert, Outlander fans!
We may still be four months away from getting the beautiful Sam Heughan and Caitriona Balfe back on our TV screens, but we've got your exclusive first look at the second half of Starz's hit Scottish drama now and it's filled with all the Jamie and Claire goodness you could possibly want!
But sprinkled in with those swoonworthy, romantic moments are scenes that have us absolutely dreading what Black Jack Randall (Tobias Menzies) has in store for Jamie's new wife Claire...and Jamie himself.
So what are you waiting for?! Watch the exclusive video below now!
Who else got chills hearing Jamie tell Claire, "You are my home now?" That voice, those eyes...is there anyone more perfect?! 
But Heughan's warning that the second half of season one is going to be "darker" has us extremely worried, especially since we know exactly what he's talking about.
Oh Outlander, how do you make us so happy and yet so anxious all at the same time?
For those of you who have yet to get caught up, you still have time before the show returns! Outlander, based on the internationally best-selling books by Diana Gabaldon and executive produced by Battlestar Galactica's Ronald D. Moore, is about Claire (Balfe), an English combat nurse from 1945 who finds herself mysteriously thrown back in time to 18th Century Scotland. Though she left a kind and romantic husband, Frank Randall (Menzies), in the present, she was forced to marry Jamie (Heughan) for protection from the sadistic British soldier Black Jack Randall (also Menzies), an ancestor of her husband's, who will stop at nothing to ruin both their lives.
The remaining eight episodes of Outlander season one will premiere on Saturday, April 4, 2015 at 9 p.m. on Starz.