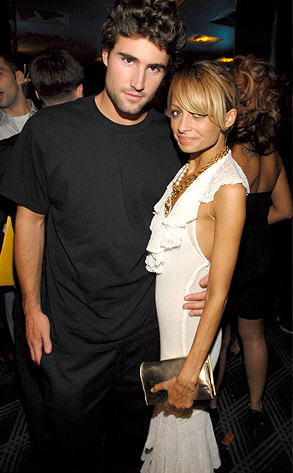 Kevin Mazur/WireImage.com
Yesterday, Details magazine released this brilliant exchange between The Hills' pseudo star Spencer Bratt and H'wood man candy Brody Jenner:

"Here's what you're gonna do. You're gonna start dating Nicole Richie. And you're gonna get that skinny bitch to eat, all right? You are about to become the Guy Who Got Nicole Richie to Eat. Process that s--t, bro. You'll be, like, a f--king hero to America."

And suddenly it dawned on boy genius Jenner that this profile (on which he cooperated) might not paint him in the most flattering light. Thus, today's backpedaling to People magazine: "I genuinely love Nicole... I would never say or do anything hurtful to those I love and respect. I'm sorry it was represented that way." Yeah, uh-huh. It's amazing woman-kind has survived this long without him.