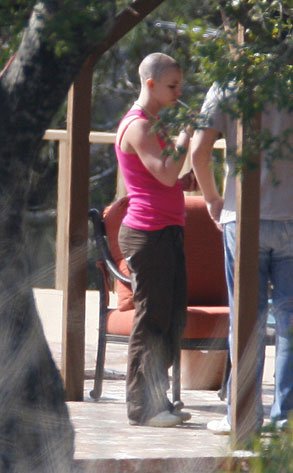 Darren Banks/Splash News
Boy, Britney rehab rumors are getting more action than Tom Brady. She's in. She's out. She's back in. Her manager, Larry Rudolph, has finally set the record straight by releasing the following statement:
"Britney Spears has voluntarily checked herself into an undisclosed rehab facility today. We ask that the media respect her privacy, as well as those of her family and friends, at this time."
Larry may also want to suggest to Brit that she avoid shaving her head in public the next time she's seeking privacy. Just a thought.