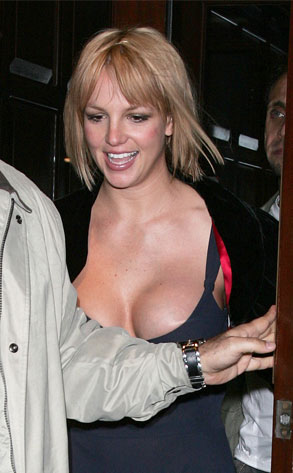 James Devaney/WireImage.com
Britney Spears' former assistant, Felicia Culotta, allegedly wrote an email expressing concern for her old boss to a blogger who then posted it online. If it's bogus, it's a brilliant marketing ploy for the site Thatotherblog. If it's the real deal, Brit lawyers are going to have a field day poring over nondisclosure agreements and filing lawsuits for the next 50 years.

We highlighted the best bits for your reading pleasure (the exclamation points are all Felicia's doing):

"I cherish ALL the incredible opportunities that came my way thru my job with Britney and am crushed/saddened/heart sick by the way her life is unfolding...

"I want you to know Ruben that WE (as in her Family and nearest and dearest — ALL of whom are not on the payroll anymore!!) are doing EVERYTHING in our power to get help for Britney and all in our power to NOT pad the bottom or move the bottom, so when she does indeed hit rock bottom, she'll stand up and walk away from this whole fiasco a new, confident, changed, career driven Britney like we all knew and loved. There's just so much you can do to help a person - I don't dare want to be an enabler, and I cannot love her enough for the both of us. I cannot convince her in ANY way to love herself... I cannot save her from herself, nor can I commit her to any type of treatment program against her wishes and will...

"I'm so Southern, and the BEST way for me to tell you how I feel is to say - You can just kick an old Dog so many times before he gets off the porch. I, FELICIA, am OFF the porch!!"