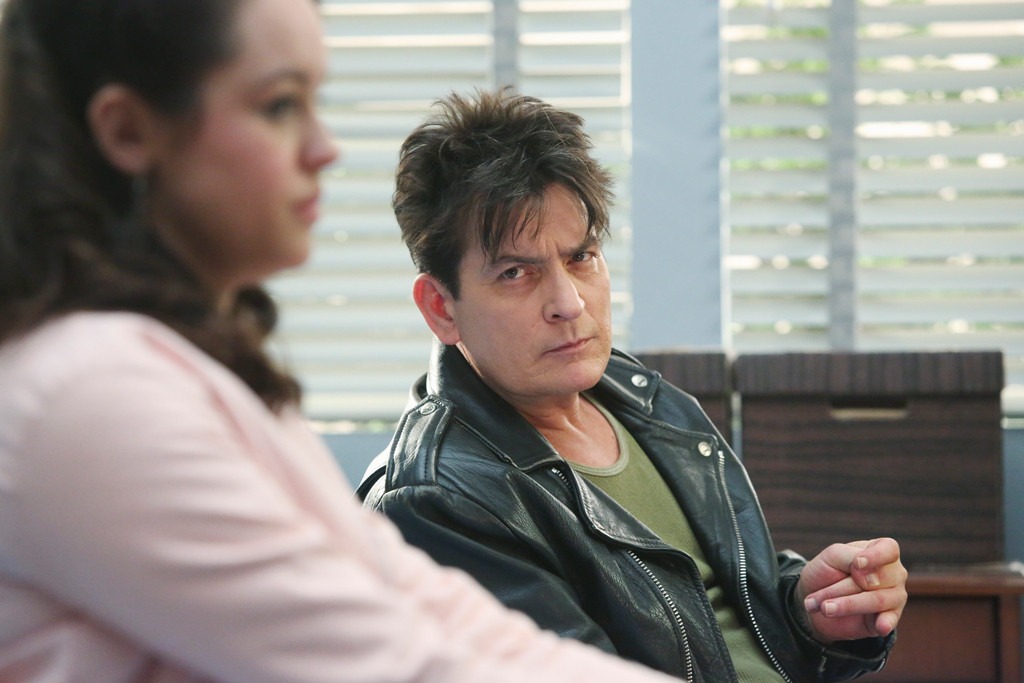 Gilles Mingasson/ABC
Charlie Sheen is heading to The Goldbergs in one totally rad and unexpected role. Sheen will reprise his Ferris Bueller's Day Off role of "Boy in the Police Station" in an upcoming Ferris Bueller-themed episode of the hit ABC sitcom, E! News has confirmed.
In the episode, Barry (Troy Gentile) tries to stage his own Ferris Bueller-style day off. Of course it doesn't go well. Look for Erica (Hayley Orrantia) to meet Sheen's character.
The Goldbergs also stars George Segal, Sean Giambrone, Wendi McLendon-Covey and Jeff Garlin.
In the flick, Sheen appeared opposite Jennifer Grey. You can see the clip below.
This is certainly not the role viewers were expecting Sheen to reprise. In September, the former Two and Half a Men star made it known he was ready to come back to the hit CBS sitcom for its final season. Sources originally said that was unlikely, but current star Ashton Kutcher recently stopped by The Ellen DeGeneres Show and fanned flames of an appearance once again.
"It's uh, I don't know if I'm allowed to talk about it," Kutcher told Ellen DeGeneres about the ending. "But I'm scared...Yeah, I'm a little terrified."
DeGeneres then inferred this meant Sheen was returning to the series for the first time since his infamous public meltdown and subsequent tirades against the show and producers. His character was killed off. Kathy Bates later played his ghost and won an Emmy for the role.
Sheen's The Goldbergs episode will air in early 2015.