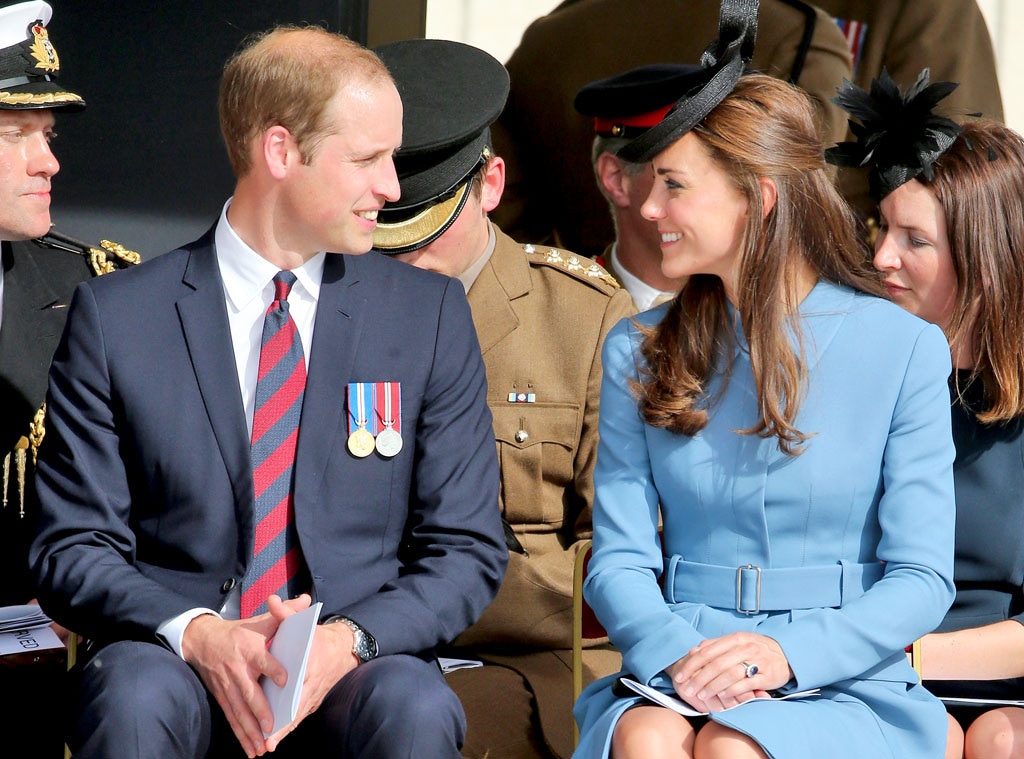 Christopher Furlong/Getty Images
Prince William is one to talk!
The future King of England, once dubbed the "hairless heir" by the British press, made a joke about Kate Middleton's locks during a private visit to the homeless charity Centrepoint in London Wednesday. At one point, Prince William suggested that a trainee hairdresser should style his wife's "nightmare" hair.
(Amanda Cook Tucker is responsible for styling the Duchess of Cambridge's hair.)
The Duke of Cambridge was joking, of course, but it's not as if Middleton didn't deserve it. After all, she made a joke about his thinning hair during while in Australia. "The Prince was interested in the alpaca and as I showed it to them. The Princess said he should put it on his head," local farmer Lyn Crejan told reporters in April. "She said, 'You need it more than me,' and pointed to his head and he laughed."
Prince William's brother, Prince Harry, and father, Prince Charles, have often mocked his bald spot. After Prince George's birth, the royal even joked that his son "got way more hair than me, thank God!"
The 32-year-old did more than tease his pregnant wife at Wednesday's event, however. Prince William also enjoyed a healthy breakfast meal, where young people learned about nutritional food. However, Centrepoint later tweeted that he has a "sweet tooth," adding the hashtag #whoateallthechocolate.
Prince William has worked with Centrepoint since 2005.
"The Duke of Cambridge's visit provided a huge boost for all the young people he met ahead of Christmas, which for them can be a difficult and emotional time," chief executive Seyi Obakin told reporters Wednesday. "Fortunately for many vulnerable young people staying with us in London, Sunderland and Bradford, while they won't have their families around them, they will have Centrepoint. We estimate that 15,000 young people will face homelessness alone this Christmas. Whether they're exposed to the elements or moving from one floor or sofa to another, the futures of these young people are at risk. Homeless young people are twice as likely to die as their peers. We must ensure that, wherever they are, young people have the vital support they need to leave homelessness behind."
E!'s new scripted series The Royals premieres March 15 at 10 p.m.! Follow The Royals on Twitter and Facebook for the latest updates!