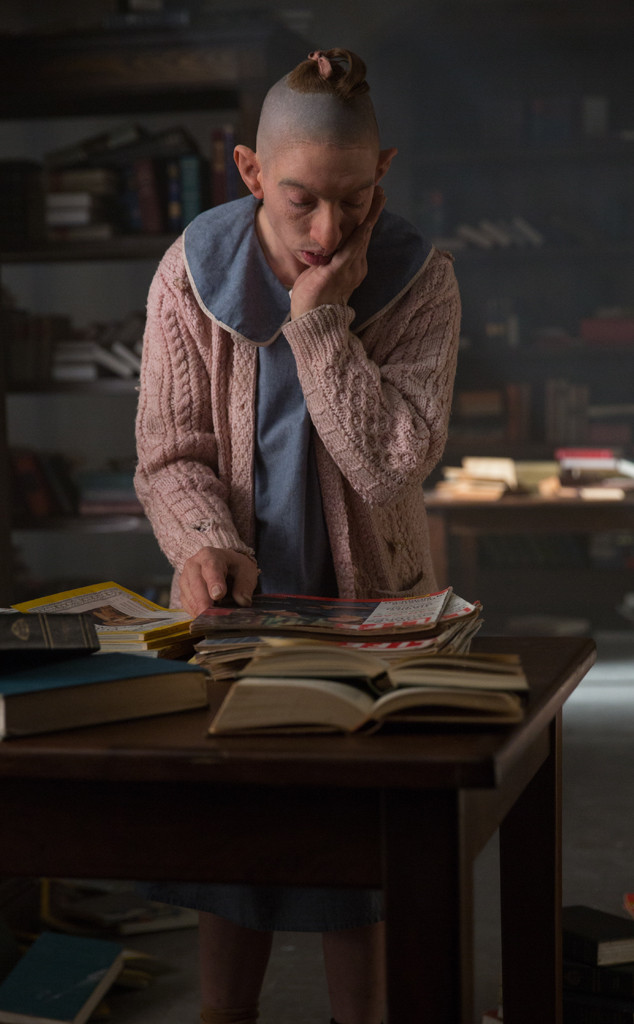 Michele K. Short/FX
When you're done crying thanks to Naomi Grossman's wonderful—albeit heartbreaking—performance as Pepper on tonight's American Horror Story: Freak Show, we'll be here to help you say goodbye. And to cry with you.
Yes, Pepper has left the Freak Show. In tonight's episode, Pepper lost her husband. Before that, her surrogate baby, Ma Petite (Jyoti Amge), was killed. Things weren't going her way. Over the course of this episode, we learned how Elsa Mars (Jessica Lange) found Pepper and really took care of her all these years by bringing Ma Petite in, finding Pepper a husband in Salty (Christopher Neiman) and helping care for her broken heart when everything fell apart.
With Hollywood calling (or so she thought), Elsa decided the best thing would be to reunite Pepper with her sister (Mare Winningham). If you've seen American Horror Story: Asylum, you know that doesn't work out well. But it's even worse than we imagined as Pepper was framed for the mutilation and murder of her nephew and sent to Briarcliff. It's there she met Sister Mary Eunice (Lily Rabe) and will live out her final days. It was the end of the road for Pepper.